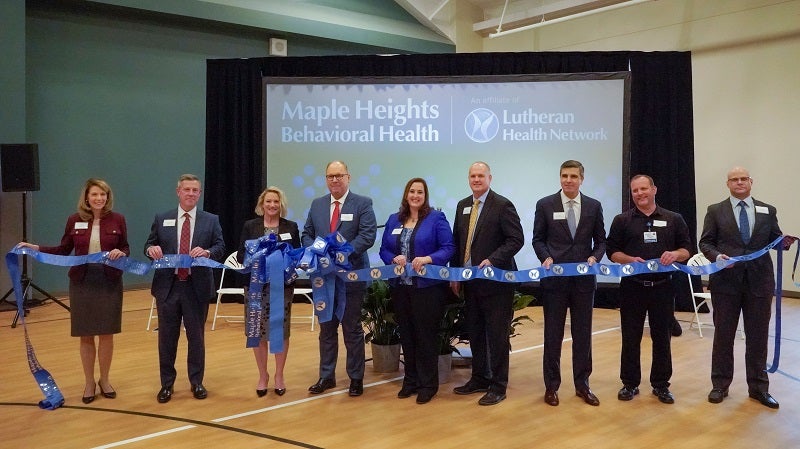 Acadia Healthcare Company has announced the opening of its newest operating joint venture hospital, Maple Heights Behavioral Health, in Fort Wayne, Indiana in the US.
The 120-bed hospital is a joint venture between Acadia Healthcare and an affiliate of Lutheran Health Network.
Construction on Maple Heights Behavioral Health started last year.
Maple Heights Behavioral Health offers inpatient mental healthcare for adults and seniors and is expected to add intensive outpatient and inpatient adolescent treatment programmes in the future.
Acadia Healthcare CEO Chris Hunter said: "We are delighted to partner with Lutheran Health Network to provide quality behavioral healthcare to the Fort Wayne community.
"Our joint venture collaborations with leading health systems around the country continue to expand access to behavioral health treatment programs that are meeting a critical need."
Treatment for various behavioural health concerns, including depression, anxiety, and posttraumatic stress disorder (PTSD) are provided at the hospital.
After assessing incoming patients immediately, the hospital will stabilise any emergency situations and provide restorative therapies and healing care to patients over the course of treatment.
Lutheran Health Network's parent company Community Health Systems regional president Mark Medley said: "Lutheran Health Network has a proud history of expanding services to meet the health care needs of our community.
"After a community needs assessment made it clear the local demand for mental health care was not being met, we were glad to collaborate with Acadia Healthcare on a new behavioral health hospital. Today is a proud day for our two organisations and for the entire Ft. Wayne community."