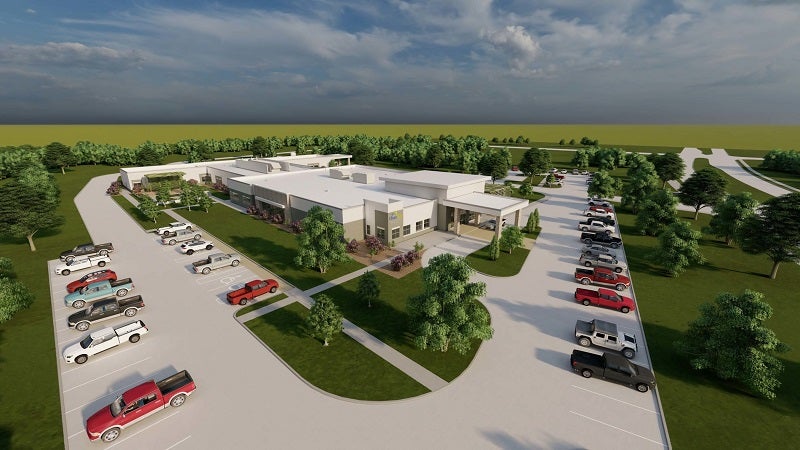 MedCore Partners and ClearSky Health have broken ground on a new inpatient rehabilitation hospital development in Baytown, Texas, US.
The new ClearSky Rehabilitation Hospital of Baytown is estimated to provide treatment for more than 650 patients per year and create nearly 100 healthcare related jobs for the area.
It will provide treatment for disabling injuries or illnesses, including Parkinson's disease, hip fractures, spinal injuries, strokes, brain injuries, multiple sclerosis, as well as other medically complex conditions.
Initially, the 44,000ft2 hospital will include 36 private patient rooms and is designed to expand to feature 40 total private rooms.
It will feature a dining room along with a dedicated chef and food service staff, a rehabilitative gym with specialised equipment, as well as an activity of daily living space which will allow patients to receive therapy in rooms.
To provide funding for the project, MedCore will collaborate with Home Bank and Trinity Investors.
ClearSky Rehabilitation Hospital is anticipated to be completed late next year and opening is planned in winter the same year.
MedCore founding partner Michael Graham said: "MedCore is excited to partner with ClearSky Health on the development of this hospital to provide such a critical service to this community.
"It is inspiring to see ClearSky's dedication to improving the lives of its patients."
MedCore noted that the new hospital is the latest in a series of planned ClearSky Health hospitals which are to be developed by the company.
A premier rehabilitative healthcare provider, ClearSky Health now owns and operates five rehabilitation hospitals in New Mexico, Texas, and Louisiana.