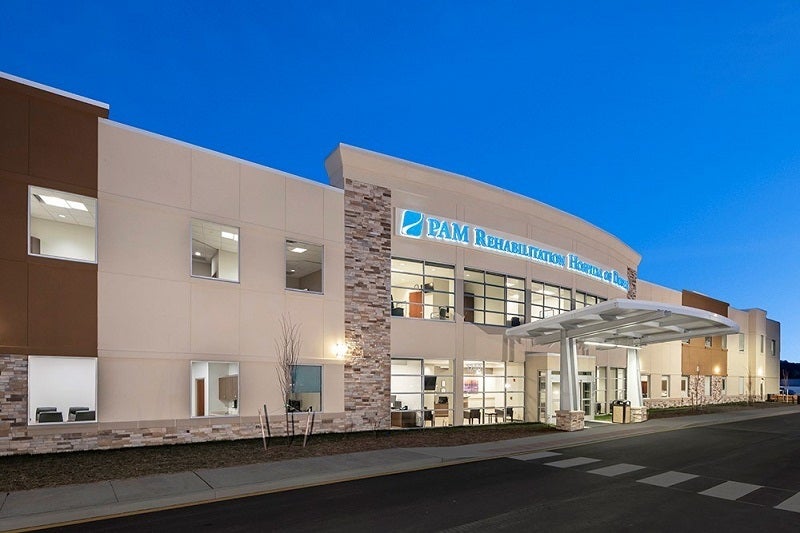 MedCore Partners and The National Realty Group have announced the sale of PAM Rehabilitation Hospital of Dover, which is operated by Post Acute Medical (PAM).
The 42,000-square-foot, 34-bed acute inpatient rehabilitation hospital offers inpatient rehabilitation and outpatient therapy services in Dover, Delaware, as well as surrounding communities.
Said to be the only second inpatient rehabilitation hospital (IRF) built in the State of Delaware, PAM Rehabilitation Hospital of Dover required a multi-year approval process to be granted a Certificate of Public Review (CPR) from the state.
MedCore partner Michael Graham said: "We have been thrilled to see this project progress through approval, development, and subsequent outstanding occupancy achievement. We are now excited to see a successful sale to a fantastic buyer with whom we've enjoyed working."
In order to identify the markets within the State of Delaware, MedCore conducted extensive nationwide research and found that there was a prevalent need for inpatient rehabilitation beds.
After identifying that there is a high demand for the patient base of the Dover market, MedCore searched for and acquired an optimal site for the development of the new hospital.
The two-storey hospital was ready for patients by the beginning of last year and features modern design, includes an inpatient rehab gym, outpatient rehab gym, radiology and laboratory services.
Additionally it has a full dietary department and other support and ancillary services.
PAM Rehabilitation Hospital of Delaware is the second collaboration between MedCore Partners and Post Acute Medical which earlier completed an inpatient rehabilitation hospital in Kyle, Texas.