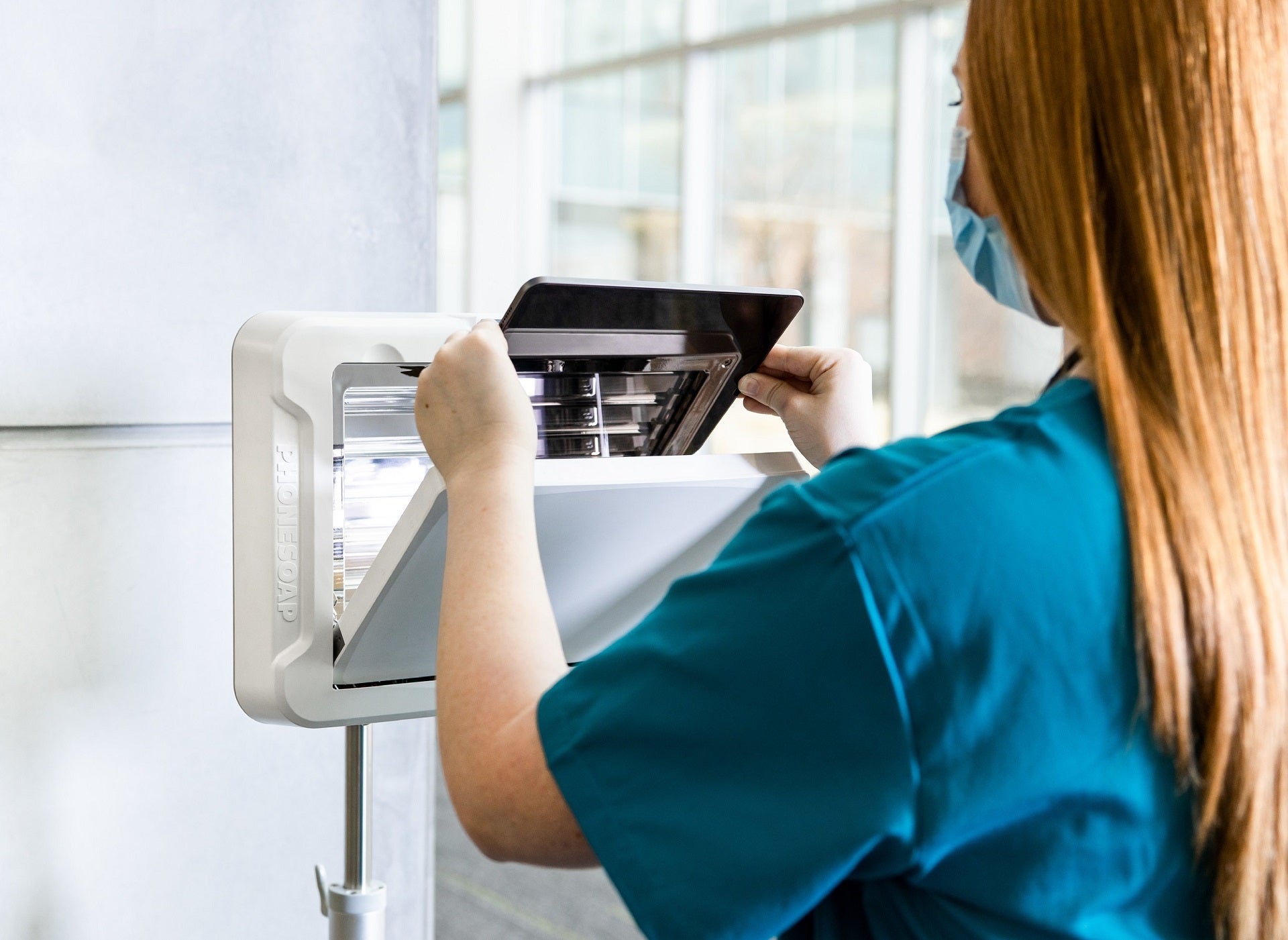 US-headquartered healthcare company Medline has signed a new distribution agreement with PhoneSoap to expand its ultraviolet (UV) disinfection portfolio.
Under the terms of the deal, Medline will serve as the exclusive medical distributor of PhoneSoap's ExpressPro device.
ExpressPro is a high-speed UV disinfection device to sanitise the essential handheld devices such as tablets and phones.
According to the healthcare company, a tablet or mobile device is used by approximately 90% of health care professionals who seldom sanitise them.
These gadgets are known carriers of healthcare-associated infections.
Already, hospitals in the US are using the touchless and rapid UV disinfection technology with individual and shared-use devices such as phones and tablets.
Medline stated that the lab tests have revealed that the ExpressPro eliminates nearly 99.99% of pathogens from the devices, including C. difficile, MRSA, SARS CoV-2 and Coronavirus 229E.
It is noted that the rapid disinfection stations are being integrated into the US hospitals' hand-hygiene stations as well as the overall protocols.
PhoneSoap co-founder and CEO Wesley LaPorte said: "Digital devices have become more prevalent in healthcare settings. We know that pathogens are getting smarter.
"By joining forces with Medline, we're making it possible to elevate what it means to build a culture of safety for facilities looking to fight historical and emerging infection threats."
Medline also has the exclusive distributor rights for Scientific Air that combines UVC chamber, a HEPA filtration system, and a carbon filter to purify and disinfect particulates in air.
It is also the exclusive distributor of Solaris Lytbot for surface disinfection and Scientific Air to sanitise air particulates.