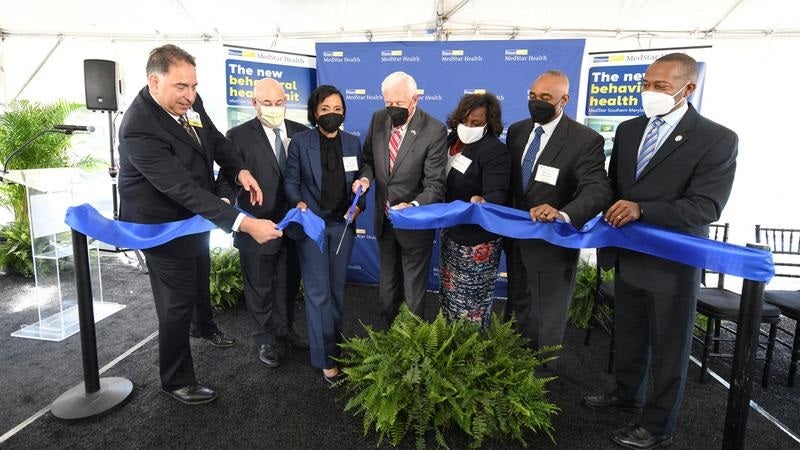 MedStar Health has announced the opening of renovated behavioral health facility at MedStar Southern Maryland Hospital Center in Prince George's County in Maryland, US.
The $7.6m project received support in part from federal and state funding.
The renovated floor of the hospital's 4-East unit occupies 13,000-square-foot space and features four new treatment areas, a quiet room, dedicated examination space.
It also has a new facility for carrying out administrative hearings as patients receive care.
The project is aimed at improving behavioral health care quality and patient outcomes, minimising readmissions, and protecting associate and patient safety.
MedStar Southern Maryland Hospital Center president Stephen Michaels said: "Meeting our goals for the new unit starts with providing our behavioral health patients with the best therapeutic experience possible.
"The new tools and upgrades we've incorporated into our clinic are designed to help patients recover physically, mentally, and emotionally, during what is likely one of the most stressful moments of their lives."
The hospital also received a $840,000 grant from the Maryland Hospital Association's Bond Project.
Through this investment in renovation, MedStar Health aims to improve behavioral health for both patients and associates.
MedStar Southern Maryland Hospital Center has made more than $100m investment since 2012 into improving facilities.
They include the hospital's recently opened Emergency Department and the MedStar Georgetown Cancer Institute.
The new behavioral health unit is slated to officially open to patients later this month.
Prince George County executive Angela Alsobrooks said: "We know that mental health is a critical component of overall health and wellness, which is why expanding behavioral health services has been a critical component of our goal to build a continuum of care in our county."