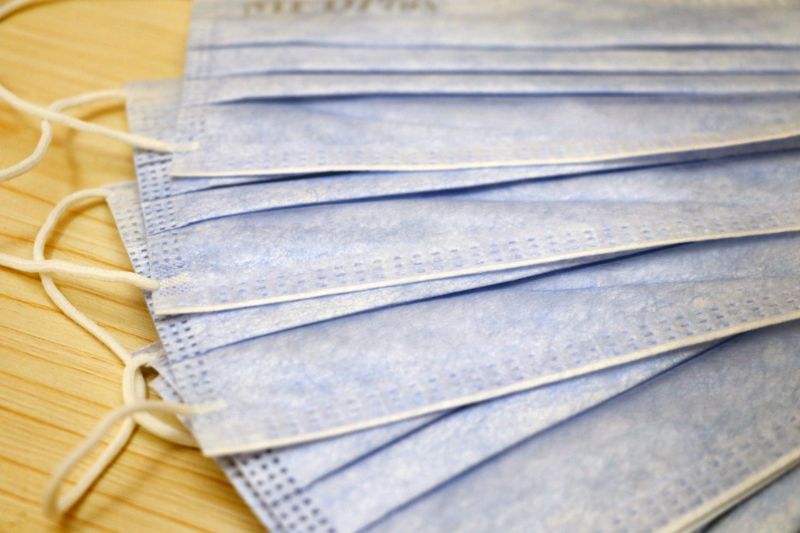 Nurses at a public hospital in Coahuila state of Mexico were asked by their managers to avoid wearing protective facemasks at the beginning of the Covid-19 outbreak, reported Reuters.
Citing nurses and other medical workers at the IMSS General Hospital in Monclova, the news agency said that the instructions were meant to not create panic among patients.
IMSS General Hospital in Monclova nurse Charly Escobedo Gonzalez was quoted by the news agency as saying: "At the beginning of the outbreak, managers 'said that protective equipment wasn't necessary'."
According to the state health department, at least 51 staff members at the hospital tested positive while two doctors and a hospital administrator have died from the novel coronavirus.
The virus was first detected at the hospital in late March this year. Reuters added that currently, at least four workers are hospitalised due to the infection.
Commenting on the health workers' statements, IMSS General Hospital official Raul Pena Viveros was quoted by the news agency as saying: "Specifically, if they are saying that then of course we have to believe it."
However, Viveros did not confirm the reports and said: "Not all of the workers have to wear the same equipment inside the hospital.
"And when this type of equipment is used badly…it runs out more quickly and they put workers who are in contact with patients at risk."
Seven workers told Reuters that hospital floor managers asked health workers not to wear masks, even as staff started to fall sick.
According to data from John Hopkin's Univeristy, Covid-19 caused nearly 5,400 infections and 300 deaths in Mexico, to date.
Meanwhile, officials in Moscow, Russia warned that the city could face hospital bed shortage within weeks, in the wake of the spreading Covid-19 pandemic.
Moscow has reconfigured hospitals to free thousands of beds for Covid-19 patients but the efforts are thought to be insufficient.
Moscow health department said: "The operational headquarters predicts that despite the inclusion of an increasing number of state, federal and commercial clinics, a shortage of beds in redeveloped hospitals is possible in the next two to three weeks."
The city plans to reconfigure 24 additional hospitals. The aim is to have a total of 21,000 beds within the coming ten days.
Moscow has registered approximately 21,000 cases and 170 deaths so far.