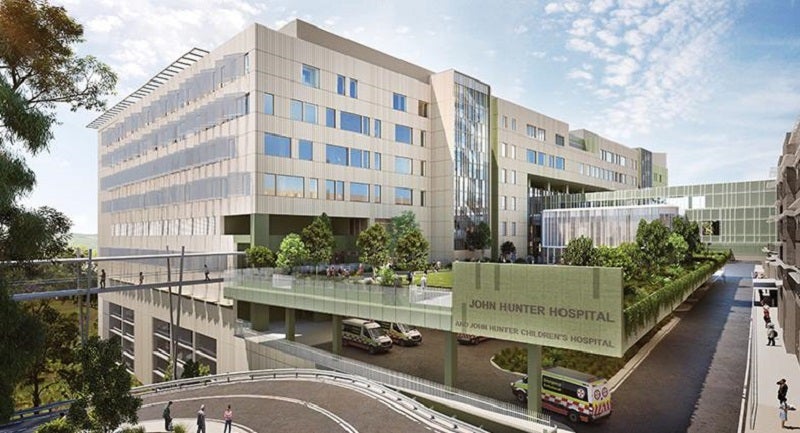 The NSW Government has announced the appointment of Multiplex Constructions as enabling works contractor for the $630.6m (A$835m) John Hunter Health and Innovation Precinct project.
The project will involve expansion of the John Hunter and John Hunter Children's Hospitals, which is set to begin next month.
Health Minister Brad Hazzard and Minister for Regional Health Bronnie Taylor said: "This is a significant milestone for what will be a huge expansion of health services that will transform health care for the Hunter region.
"The Precinct will also support research and innovation, driving collaborations between the health, education and research sectors, to improve patient outcomes.
"The new, seven-storey Acute Services Building will see a 60% increase in Intensive Care Unit capacity and almost 50% more theatres and the new Emergency Department will see treatment spaces for patients increase by almost 40%."
The John Hunter Health and Innovation Precinct will feature a new Emergency Department and expanded critical care services, operating theatres, interventional and procedure spaces, a new neonatal intensive care unit and special care nursery.
It also includes a new birthing suite and inpatient maternity unit, a rooftop helipad and increased car parking that has over than 900 spaces for staff and visitors.
Enabling works on the project are set to begin this month with main works expected to commence later in the year.
The project, which is part of the NSW Government's $8.15bn (A$10.8bn) investment in health infrastructure, is slated for completion in 2026.
In June last year, APP was appointed as delivery project manager for the John Hunter and John Hunter Children's Hospitals clinical tower.