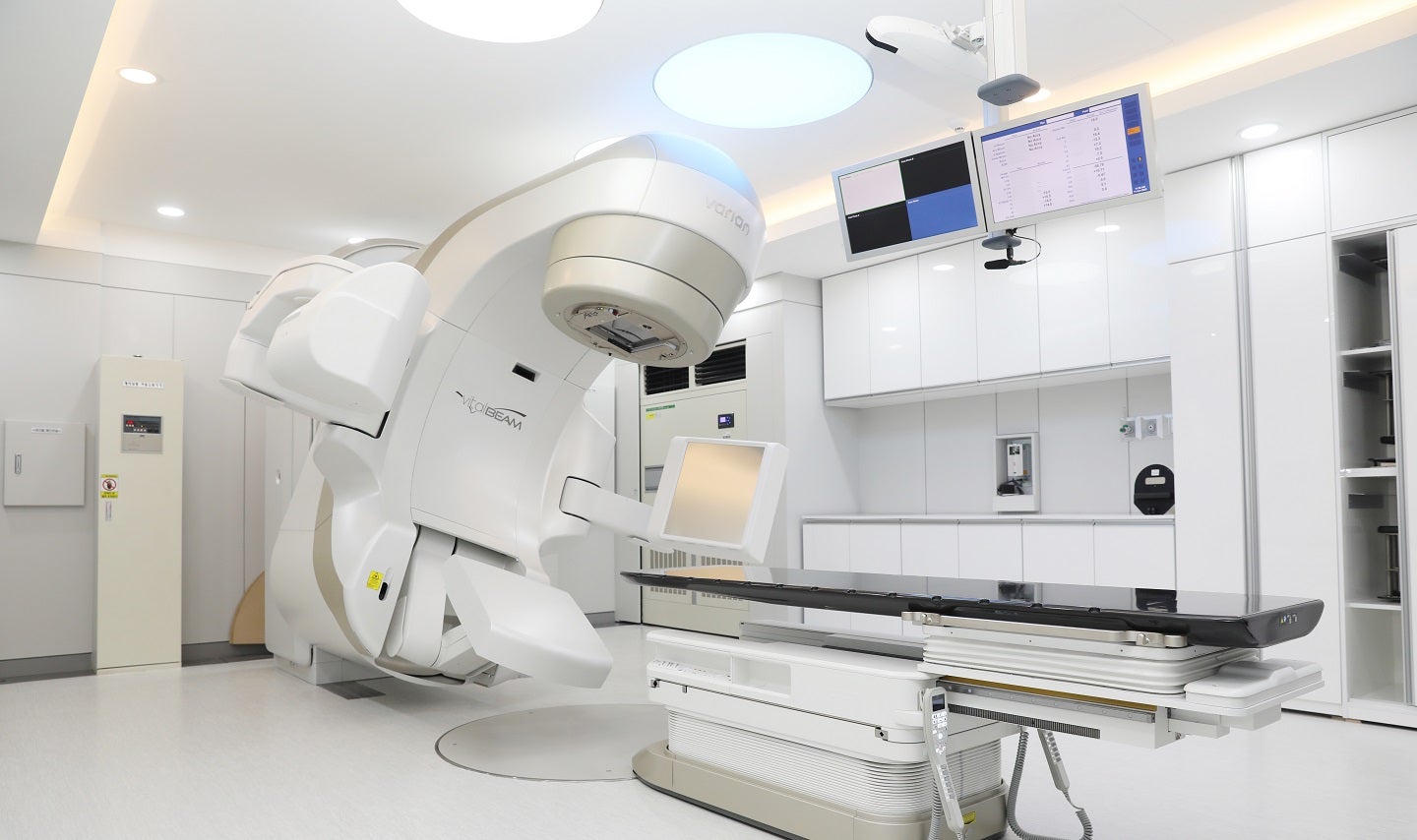 South Korea's Myongji Hospital has replaced its existing radiation cancer treatment device, linear accelerator, with the new VitalBeam.
This move is part of the hospital's strategy to boost cancer treatment capabilities.
The new treatment device, which has been installed at the hospital's Cancer Integrated Healing Center, has became fully operational.
By carefully targeting and killing specific cancer cells using 3D stereoscopic images and high-energy radiation, VitalBeam minimises damage to adjacent organs, thereby increasing treatment efficiency and safety.
VitalBeam uses High-Intensity Mode, which has a high dosage rate per minute, to significantly lessen risk of radiation and side effects.
The system includes a treatment table that can be adjusted in six directions including up, down, front, back, left and right.
Park Seok-won, head of Myongji Hospital's Cancer Integrated Healing Center, said: "With the introduction of the VitalBeam, a linear accelerator of the highest specification, we have been able to perform optimal treatment that has raised the accuracy and safety of cancer treatment to the next level."
The chairman of the hospital's board, Lee Wang-joon, said: "In the meantime, the massive expansion of medical equipment worth 30 billion units in preparation for the post-Covid-19 was completed with the replacement of the linear accelerator following the latest MRI, Angio and CT, including the da Vinci Xi robotic surgical device.
"[Through] recruitment of excellent medical staff and treatment we have achieved a high level of medical competitiveness through harmony, such as protocol improvement."