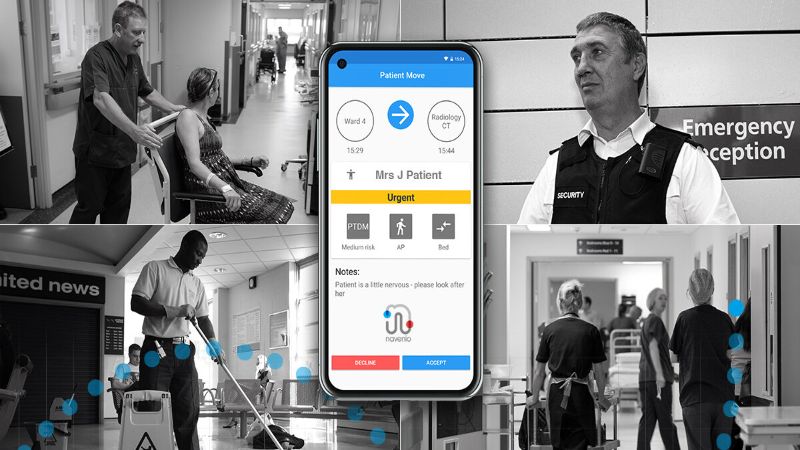 Navenio has raised £9m in a series A funding round to support its artificial intelligence (AI)-based hospital workforce platform, which is intended to boost team throughput.
The funding round was led by QBN Capital in Hong Kong, with participation from G.K. Goh in Singapore, Hostplus in Australia, Big Pi Ventures in Greece, along with existing investors such as IP Group and the University of Oxford.
Navenio will leverage the funding to expand access to the platform globally.
Hospitals can use the company's 'Intelligent Workforce Solution' to assign tasks to healthcare professionals depending on their location. This is said to aid in prioritising workload in real-time.
The AI-powered technology leverages smartphones, avoiding the need for investment in new infrastructure at hospitals.
QBN Capital senior vice-president Philea Chim said: "Navenio's technology has the potential to transform the way that organisations deal with tasks across the board for the better, which is especially important during the long-lasting disruption caused by Covid-19."
Navenio noted that its platform is meant to help hospitals address increased pressure during the ongoing pandemic. It is said to facilitate quicker cleaning of infectious areas in hospitals and complete tracking of patient movement between departments.
In addition, the technology directly connects porters with staff to ensure transport of vital equipment.
Navenio CEO Tim Weil said: "We're delighted to have closed this recent funding round during such a disruptive period; It will help us increase the scope of our offering here in the UK, as well as US and Asia where we have a number of evolving partnerships, and continue to drive new efficiencies for everyone, everywhere."