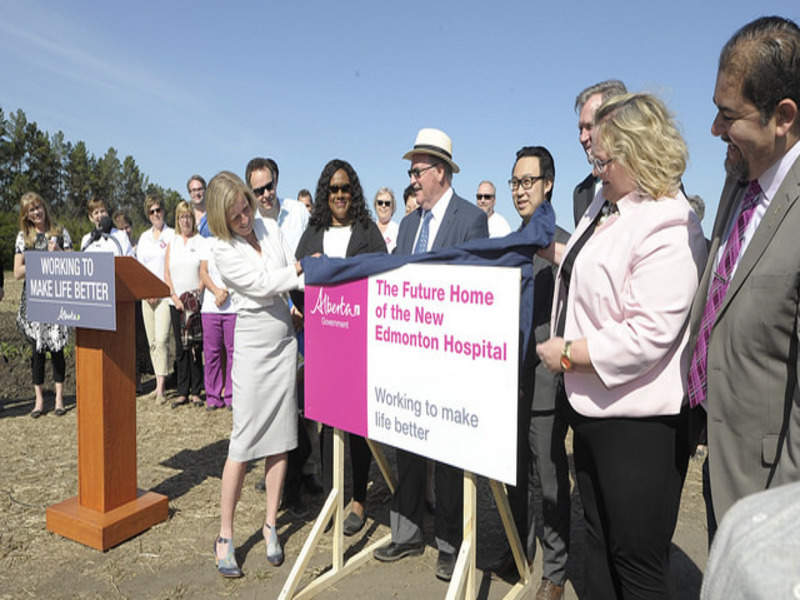 The Government of Alberta in Canada is planning to build a new hospital in the rapidly growing Heritage Valley area at southwest Edmonton.
The government has committed C$400m ($296m) for this project which will be constructed over the next four years.
Alberta Premier Rachel Notley said: "Our government is proud to make the dream of a new Edmonton hospital a reality for our growing city.
"This hospital will be a state-of-the-art facility that will undoubtedly help meet the health-care needs of Edmonton families for decades to come."
The new hospital will comprise about 350 to 500 beds anticipating significant population growth in southwest Edmonton which is expected to continue to 2030.
The hospital, which will be built at a 320-acre site near the corner of Ellerslie Road, can be easily accessed through the Anthony Henday Drive and the Queen Elizabeth II highway.
Edmonton Mayor Don Iveson said: "I am pleased to see that this site was selected and this new hospital will be a welcomed addition to our growing Edmonton Metropolitan Region.
"I look forward to continuing to work with the Government of Alberta on our joint infrastructure plans for the area so we can coordinate efforts to best meet the needs of Edmontonians."
The construction of the new hospital forms a part of Alberta's 2017 Capital Plan that has allocated C$4.5bn ($3.33bn) to build health facilities over the next four years.
The 2017 Capital Plan will invest C$29.5bn ($21.85bn) in different projects which is expected to support an additional 11,000 jobs on average per year for the four year period.
---
Image: Premier Notley, Minister Mason and Minister Hoffman unveil the location of the new hospital in southwest Edmonton. Photo: courtesy of Government of Alberta