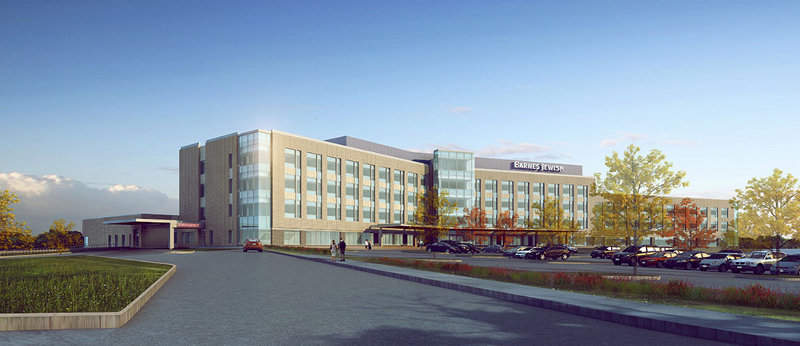 BJC HealthCare is set to break ground on its replacement plan of the Barnes-Jewish West County Hospital in the first quarter of 2017.
After nearly two years of planning, the design of the new hospital is complete
Barnes-Jewish West County Hospital president Trish Lollo said: "We are very excited to share the vision of our beautiful new facilities.
"The design team has worked closely with our leadership and team members to create a modern patient care environment that further enables clinicians to provide the very best care and support the needs of our patients."
The new facility,measuring 260,000ft2 will feature 64 private patient rooms, four intensive care unit rooms and 14 operating rooms along with provisions to accommodate future expansion for 100 inpatient rooms and 16 operating rooms.
An adjoining medical office which will measure 100,000ft2 will be built to allow access to hospital services with a car parking to be constructed underneath the building.
The new hospital will continue providing services ranging from low acuity, short-stay surgical and medical cases to colorectal, gastroenterology, joint reconstruction/ replacement, ophthalmology, otolaryngology, plastics, spine, thoracic, urology and vascular surgery.
Lollo added: "The new facilities are designed to incorporate advanced approaches to patient care, which will further support our skilled clinicians."
The new facility is slated to open in the first quarter of 2019.
---
Image: Artist's depiction of the new hospital facility. Photo: courtesy of BJC HealthCare.