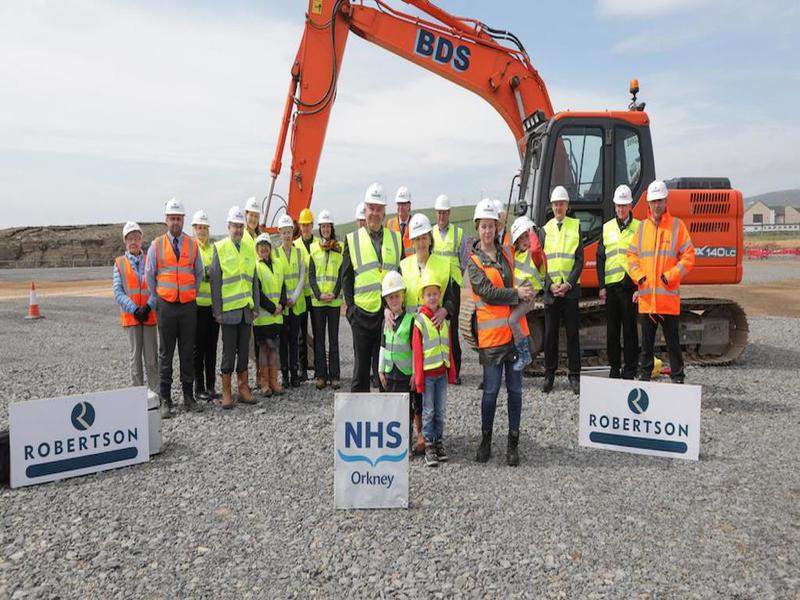 Construction works of a new NHS Orkney hospital and healthcare facility have started at the Kirkwall outskirts in Scotland.
Construction company Robertson Group is responsible for carrying out the construction of the facility, which will serve local community.
NHS Orkney chairman Ian Kinniburgh said: "We are absolutely delighted that work is now underway. I am grateful to the Chief Executive and her staff for working tirelessly to make this happen and to local people for the patience and support they have shown throughout.
"This is a proud moment for NHS Orkney and marks a vital step towards ensuring we can continue to provide high quality care in Orkney for generations to come.
"My thanks also goes to the Scottish Government and Scottish Futures Trust for their support in this significant project."
The new two storey 16,248m2 hospital building and healthcare facility will feature a wide range of emergency, outpatient, day case and inpatient services along with high dependency, diagnostic and theatre facilities.
Robertson Group chief operating officer Derek Shewan said: "This major investment in healthcare for the area, brings new resources and facilities to Orkney that will undoubtedly benefit the local community and healthcare professionals."
According to NHS Orkney, Skerryvore and Heilendi GP practices and NHS Orkney's dental practice will be relocated to the new facility in order to reduce the money spent on building maintenance.
The new facility will have videoconferencing facilities across all its clinical areas to allow patients to access services and to enable staff to link to health specialists nationally.
It will also feature the Scottish Ambulance Service and provide a base for NHS 24.
The building was also reported to feature multi-functional conference rooms, a restaurant, seating areas, shop, therapy garden and a children's play area.
It will have 320 car parking spaces with ten electric car charging points, accessible parking and cycle shelters.
---
Image: Hospital construction beginning ceremony. Photo: courtesy of Orkney Media Group.