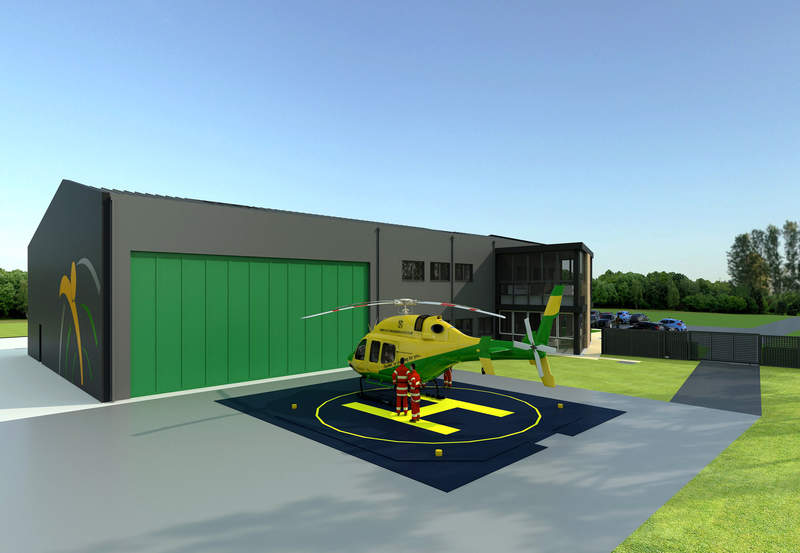 UK-based charity Helicopter Emergency Landing Pads (HELP) Appeal has provided a fund of £250,000 to help Wiltshire Air Ambulance build its new helipad at Outmarsh Farm, near Melksham.
HELP Appeal has already provided the first installment of £125,000 and plans to provide the remaining £125,000 by January next year.
The fund will support the construction, fuel installation, lighting of the helipad that will enable helicopters to take off and land at night.
It will also help in relocation and upgrade of the weather station and security fencing.
To be built with an investment of £5.1m, the Wiltshire Air Ambulance airbase has so far received more than £181,000 as funds.
HELP Appeal chief executive Robert Bertram said: "Wiltshire Air Ambulance has been providing an outstanding service for many years and we are delighted to be able to support them in providing what will undoubtedly be the very best airbase in the country.
"Our total donation of £250,000 towards this new airbase will help Wiltshire Air Ambulance service reach all parts of the county in a time efficient manner – saving both time and lives.
"Just a few minutes saved can make all the difference to the survival and recovery of a patient in critical care. The HELP Appeal is a non-government or lottery funded charity that provides this essential funding to ensure patients are immediately transported direct to the expert care they urgently need."
So far, the charity has provided funds to 16 major trauma centres and hospitals across the UK.
---
Image: Rendering of Wiltshire Air Ambulance airbase. Photo: courtesy of Wiltshire Air Ambulance.