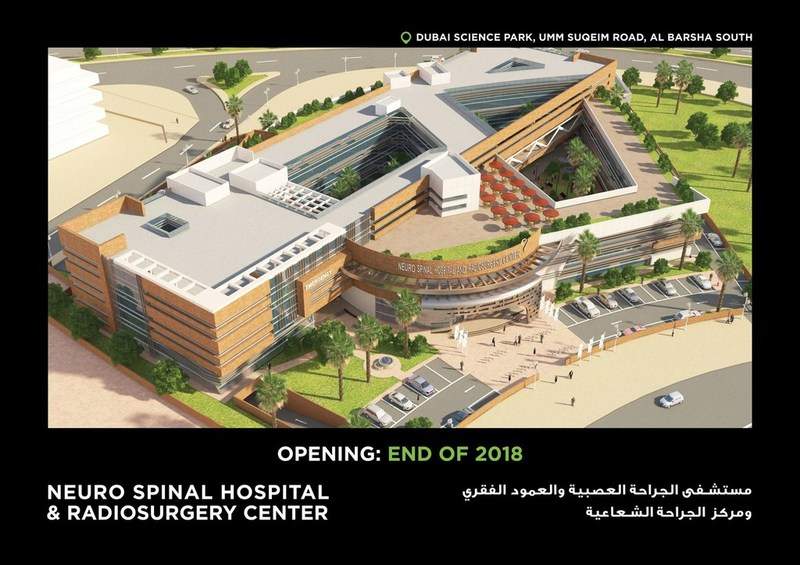 Neuro Spinal Hospital is planning to install InterSystems' TrakCare unified healthcare information system in order to further improve care for clinically challenging neurological, spinal and orthopaedic conditions.
The clinicians at the hospital in Dubai, UAE, will use TrakCare to improve safety and outcomes, control costs by eliminating duplicate tests.
The multi-language, multi-currency technology will reduce medication errors, expedite billing, maximise resource utilisation, and achieve other strategic initiatives, InterSystems stated.
It is also said to help clinicians in clinical decision-making, by ensuring that decisions are better informed in order to strengthen patient safety and achieve successful clinical outcomes.
InterSystems Middle East, Italy, and India managing director Michel Amous said: "We are pleased to be partnering with Neuro Spinal Hospital.
"TrakCare as a service will enable the hospital to continue to focus on delivering the highest standards of patient care while entrusting InterSystems with their Electronic Medical Records."
Neuro Spinal Hospital will benefit from TrakCare's embedded analytics capabilities that will contribute to improving outcomes while reducing costs.
Neuro Spinal Hospital founder and medical director Dr Abdul Karim Msaddi said: "The values that drive us at Neuro Spinal Hospital are all centred around the needs of our patients and their families.
"We are committed to providing them with the best care by combining expertise from around the world with cutting-edge technology. We selected TrakCare as part of our mission to remain a pioneer in medicine and technology in the Middle East region."
The advanced interoperability that TrakCare provides Neuro Spinal Hospital is in line with the direction of the Nabidh scheme.
The Dubai Health Authority's Nabidh initiative is a health information exchange platform that connects public and private health systems to ensure that patient records can be securely shared and viewed across the city by authorised clinicians.
---
Image: The new Neuro Spinal Hospital and Radiosurgery Center that will open in 2018 in Dubai. Photo: courtesy of PRNewsFoto/InterSystems.