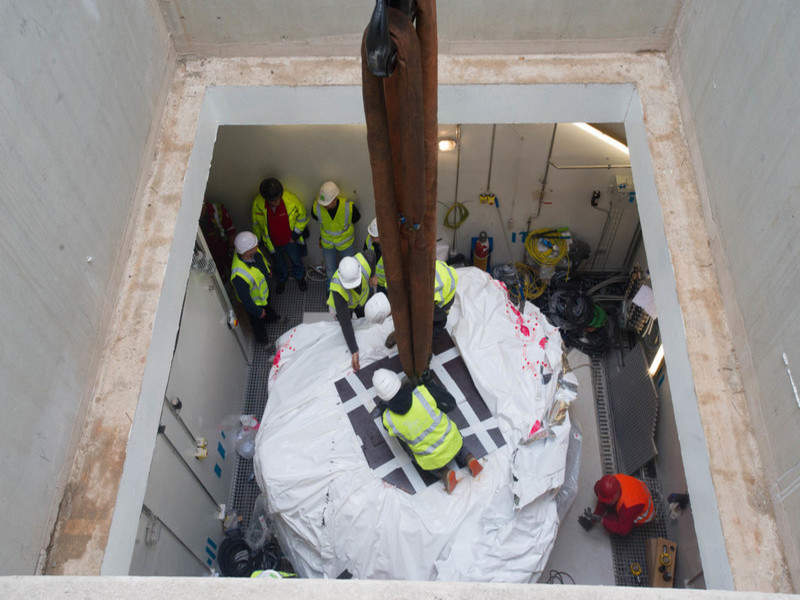 The Rutherford Cancer Centre in South Wales will become the first hospital in the UK to feature high energy proton beam therapy system.
The installation of the 55t cyclotron Proteus One solution has already started and will mark the completion of the final phase of the cancer centre, which is being built by Proton Partners International in Newport, Gwent.
Ion Beam Applications (IBA) will install and maintain the cyclotron that generates the protons used in the beam therapy treatment.
Proton Partners International CEO Mike Moran said: "We're extremely proud to see the technical 'heart' of our first proton beam therapy centre being delivered today.
"The centre recently opened to receive referrals for conventional treatments and following this morning's successful arrival of the proton beam cyclotron, we will begin installation. Engineers from IBA and our physics team will work together to accept and commission the system for clinical use."
In order to reduce the risk and damage caused by the X-rays to the surrounding tissues, this therapy makes use of high-energy beam of protons.
IBA CEO Olivier Legrain said: "We are proud to have successfully delivered the cyclotron of the first proton beam therapy system in the UK and to start the installation process.
"The compact design of the cyclotron means that it consumes less energy than similar technologies on the market, which in turn minimises the impact on the environment and reduces treatment cost."
Proton Partners is building a number of oncology centres across the UK, and plans to install the same proton beam therapy system at its other centres, which are currently under construction in Northumberland, Reading and Liverpool.
---
Image: Rutherford Cancer Centre in the UK to get high energy proton beam therapy system. Photo: courtesy of Proton.