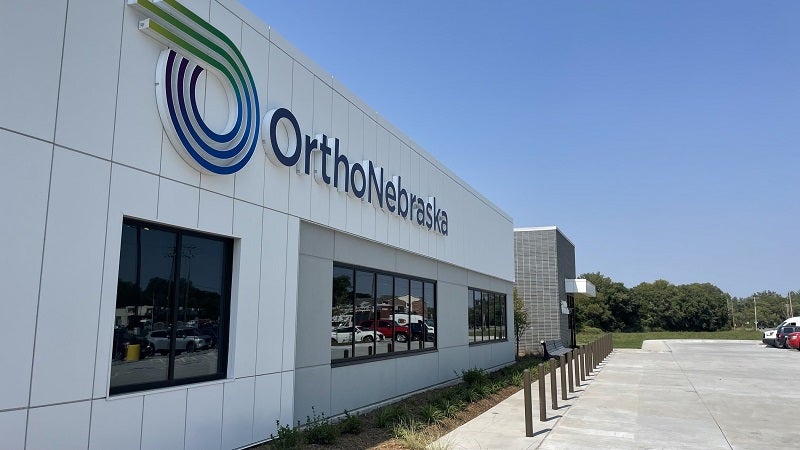 US-based healthcare real estate developer NexCore Group has announced the opening of a new orthopaedic medical office building (MOB) at Council Bluffs, Iowa.
The project was taken up by NexCore in collaboration with OrthoNebraska, a comprehensive orthopaedic services provider.
The 23,000ft2 OrthoNebraska Council Bluffs is a single-storey build-to-suit specialty clinic.
It features exam rooms, procedure rooms, casting rooms, a space dedicated to physical therapy along with a wide range of equipment.
NexCore partnered with architect Leo A Daly and general contractor McCarthy Building Companies to deliver these facilities at the clinic.
Located close to Omaha, the facility promises quality and affordable care for patients suffering from arthritis, osteoporosis, sprains, strains and tendon injuries.
Clinicians at OrthoNebraska Council Bluffs will also treat fractures, dislocations, torn ligaments, pulled muscles among other related issues.
NexCore chief development officer and managing partner Todd Varney said: "Immediate access to an X-ray, expert clinical diagnosis, casting, splinting and physical therapy under one roof is critical for getting patients on the road to recovery quickly and it is rare to find in most orthopaedic MOBs.
"NexCore is honoured to deliver this comprehensive orthopaedic-focused facility for OrthoNebraska as a continuation of our commitment to the Omaha community."
The new Council Bluffs building is owned by NexCore as part of a joint venture with real estate investment management firm Harrison Street.
NexCore Real Estate Development senior vice-president Jim Hartmann said: "This project represents successful delivery of a project during the Covid pandemic. "Our team developed this project virtually and was keen to utilise innovative design and construction means and methods that were more readily available given the supply chain and labour issues that ultimately led to delivering the project on time and on budget."