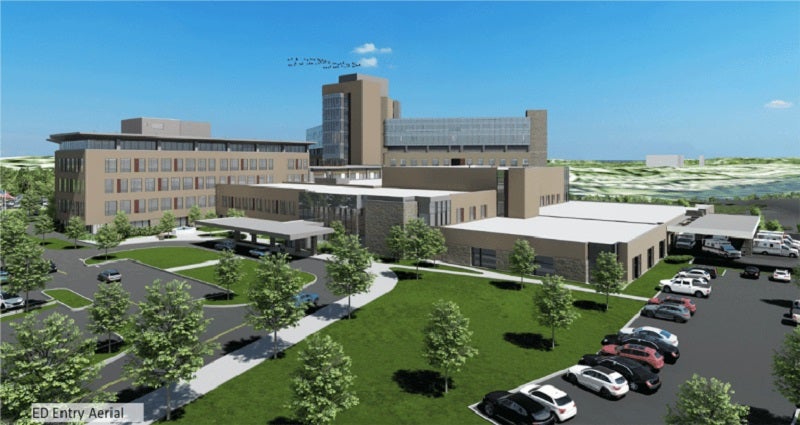 Northeast Georgia Health System (NGHS) has unveiled plans to expand its Northeast Georgia Medical Center (NGMC) Braselton to meet the increasing needs in the surrounding communities.
The planned expansion of NGMC Braselton is estimated to cost approximately $565m.
The project will include addition of new 235,000ft2 clinical space, which includes two new patient care floors and 150 more licensed acute care beds that will bring total licensed beds in the hospital to 284.
Additionally, the number of treatment rooms in the Emergency Department will be increased to 46 from 23 to provide health care services for more people quickly and efficiently.
A new helipad will also be created for quick and more efficient access to heart, stroke, and surgical care.
Over 200 new parking spaces for patients and visitors will also be added, and the laboratory, pharmacy, kitchen, as well as other support spaces at the hospital will be expanded.
The expansion project also includes the construction of an endovascular operating room for complex vascular and cardiac cases.
NGHS stated that the areas to provide care before and after surgery at the NGMC Braselton will also be expanded.
The health system noted that a Certificate of Need (CON) application to add more operating rooms at the NGMC Braselton has also been filed with the state.
NGHS CEO and president Carol Burrell said: "This is another of our many projects we refer to as 'Growing the Greater Good,'.
"That phrase is a reminder that, when we grow to care for more patients and expand our clinical services, we're ultimately reinvesting in the overall health of our region – whether that's through the care we provide, creating new jobs, or the ripple effect high-quality health care can have in a community."
Work on the expansion project is planned to commence late this month and new patient care floors are scheduled to be completed in 2025.
The expansion of the Emergency Department is anticipated to be completed in 2026.