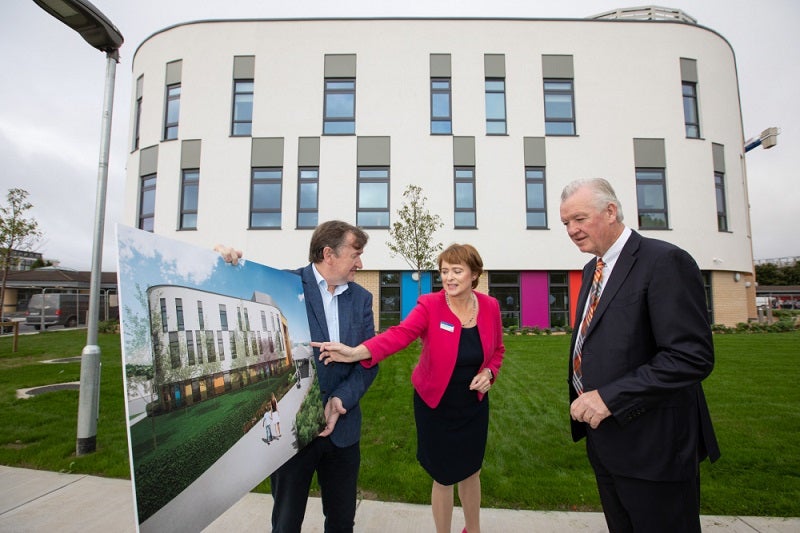 The National Paediatric Hospital Development Board (NPHDB) has completed the new Paediatric Outpatient and Emergency Care Unit, CHI at Tallaght and handed over to Children's Health Ireland (CHI) for commissioning of services.
Covering an area of 4,600m², the new health care facility will start offering services from mid-November this year.
Located adjacent to the Tallaght University Hospital, the new hospital is a three-storey structure and includes the re-purposing of a ground floor area of the existing Tallaght hospital facility.
The new infrastructure is said to be in line with building, environmental, regulations and health standards.
Work on the expansion of children's services in CHI at Tallaght has also seen an investment in Tallaght University Hospital for the delivery of a new changing and administration block as well as a new crèche.
Investment was also made to upgrade roads, pavements, car park and electrical infrastructure.
Once fully operational, the new healthcare facility is set to offer 24-hour emergency care, radiology, medical forensic examination and child sexual assault counselling and therapy as well as Monday to Friday outpatient services.
It will also accept the existing children's emergency care unit – re-located from the adult hospital – and expand outpatient services to children and young people living in the surrounding areas.
This new facility in CHI at Tallaght is expected to have the capacity to accommodate 17,000 additional outpatient appointments and will see more than 25,000 emergency care attendances annually.
Additionally, the new facility will offer short-stay care in that unit so that children can stay, have full consultant assessments and treatment.
NPHDB chief officer David Gunning said: "This is a very significant milestone for the Children's Hospital Project and we are very proud of the hard work that went into achieving it.
"Our entire focus now, together with BAM and all our stakeholders, is to deliver the new children's hospital within the shortest timeframe possible."