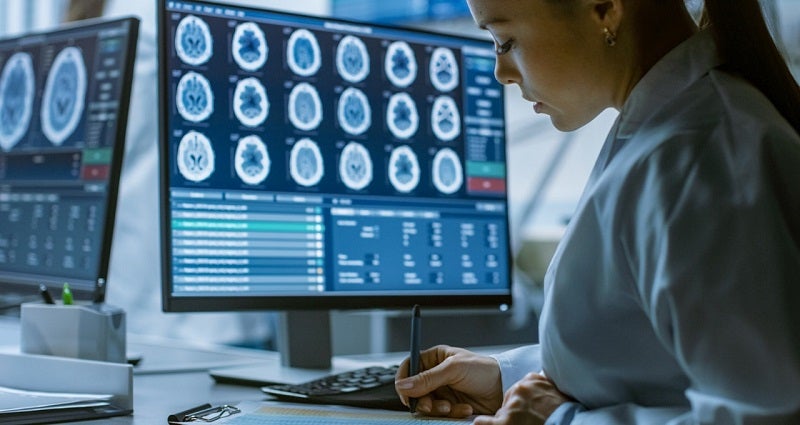 NVIDIA has partnered with a consortium of ten National Health Service (NHS) Trusts for the roll out of AI Deployment Engine (AIDE) platform in four UK hospitals.
The platform will be deployed at Guy's and St Thomas's, King's College Hospital, East Kent Hospital University and University College London Hospitals NHS Foundation Trusts.
Next year, the AIDE platform, which is built on MONAI, is expected to be deployed across 11 NHS hospitals that serve 18 million patients, bringing AI capabilities to physicians.
AIDE has been built in partnership with the AI Centre for Value Based Healthcare and brings the capabilities of AI to clinicians.
It provides improved information about patients to clinicians and make healthcare data more accessible and interoperable.
NVIDIA and the AI Centre co-developed MONAI, an open-source medical imaging AI framework that allows AI applications to interface with hospital systems.
MONAI and AIDE jointly enable safe deployment, validation and evaluation of medical imaging AI models.
The NHS will apply these models in diagnosing and treating stroke, dementia, cancers and other conditions.
King's College Hospital NHS neurology and data science professor James Teo said: "Deployment of this infrastructure for clinical AI tools is a hugely exciting step in integrating AI into healthcare services.
"These platforms will provide a scalable way for clinicians to deploy healthcare AI tools to support decision-making to improve the speed and precision of patient care. This is the start of a digital transformation journey with strong, safe and open foundations."
MONAI, which was introduced in 2019, is used by healthcare institutions Guy's and St Thomas' Hospital and King's College Hospital in the UK.