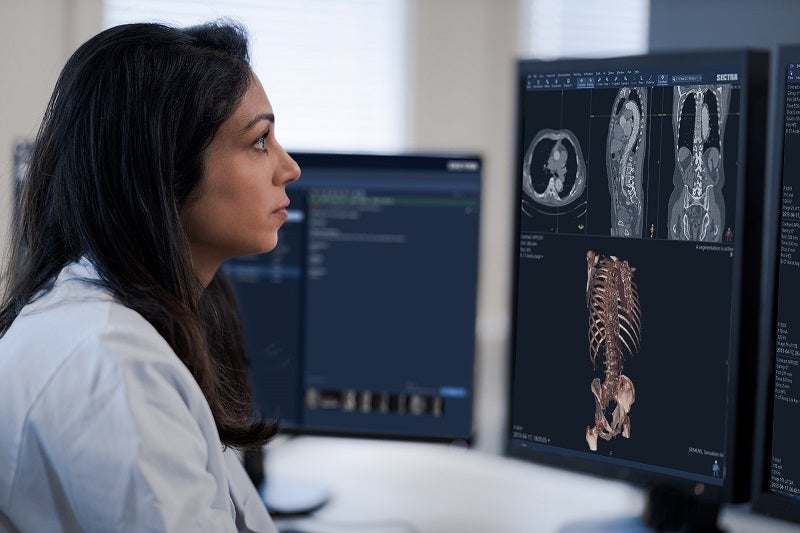 North York General Hospital (NYGH) in Canada has selected medical imaging IT and cybersecurity company Sectra's enterprise imaging solution to enhance radiology workflows.
Using the radiology and breast imaging modules and vendor-neutral archive (VNA) of Sectra's enterprise imaging solution, NYGH can review as well as store images.
By replacing the multiple systems that are currently used with one unified imaging platform, NYGH will be able to improve efficiency of radiology reading.
Furthermore, it can enhance existing workflows to improve patient care.
North York General Hospital Medical Imaging chief radiologist and medical director Dr Ryan Margau said: "Finding a modern solution to enhance our system performance and radiologist reading efficiency was crucial to our decision.
"We were also keen to get a solution that supports our future growth and has good AI integration and remote reading capabilities as we expect that to be highly important going forward."
The contract signed by the hospital with Sectra provides enterprise imaging as a subscription (Sectra One).
This allows for system scalability as the hospital's volumes increase and aids expansion into other specialties.
Sectra Canada president Nader Soltani said: "Sectra's solution can support NYGH with future growth and make it possible for them to expand and benefit from integrated diagnostics and emerging technology, such as AI or digital pathology."
Sectra's solution will enable NYGH to view images from any modality and get access to a native diagnostic toolset, everything from one platform.
Additionally, the solution will integrate with the hospital's EMR and patient portals. It also minimises operational costs and provides a unified strategy for all imaging needs.