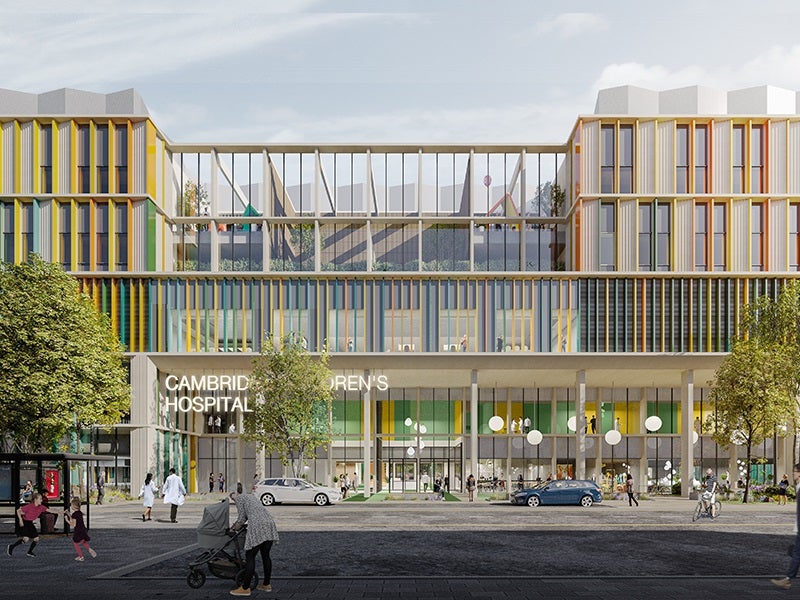 Cambridge University Hospitals NHS Foundation Trust has announced the submission of the Outline Business Case (OBC) for the East of England's first specialist children's hospital.
The submission for the Cambridge Children's Hospital was made to the Department of Health and Social Care, NHS England, and NHS improvement.
Work will now begin on developing the last stage, the Full Business Case (FBC), of the hospital throughout this year.
This document details the proposed outcome and benefits of Cambridge Children's Hospital and builds on its Strategic Outline Case (Soc) that secured approval from the government in 2018.
Set to come up on the Cambridge Biomedical Campus, the specialist children's hospital will provide care for children and young people from Norfolk, Suffolk, Essex, Hertfordshire, Bedfordshire and Cambridgeshire.
Additionally, it will generate national and international impact.
The project completely integrates mental and physical health services under one roof and adopts a new caring approach for children and young people.
Project Director Alex White said: "We are delighted to have reached this significant milestone for the project.
"A tremendous amount of work has gone into the submission and it's exciting to see our plans take shape around our unique vision – bringing physical and mental health together and using genomic medicine to personalise care for our region's young people and their individual needs."
Last year, Cambridge City Council granted planning permission for the new hospital.
The hospital is established by Cambridge University Hospitals NHS Foundation Trust, Cambridgeshire and Peterborough NHS Foundation Trust and the University of Cambridge.