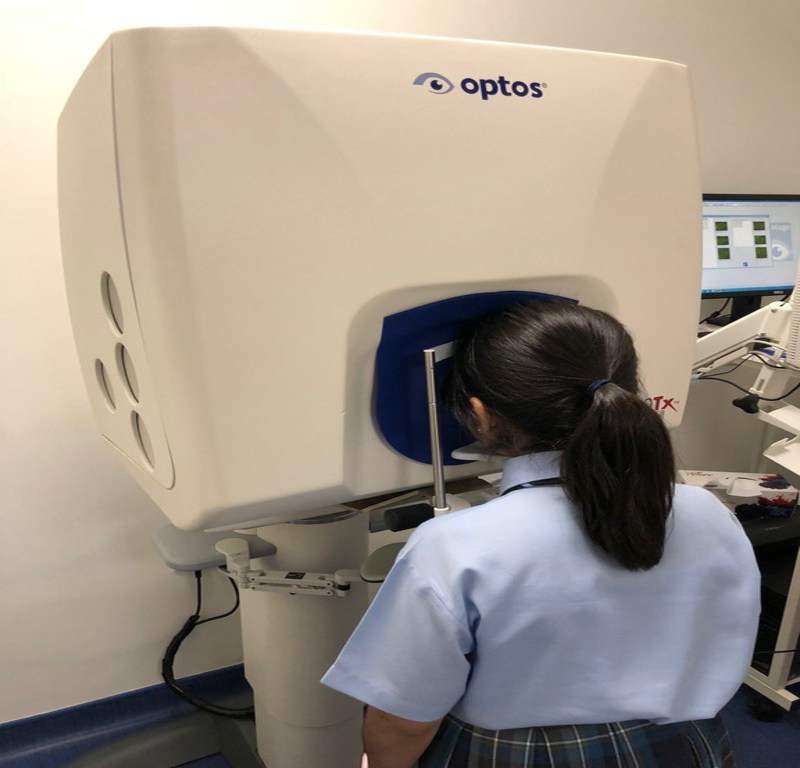 A team of four ophthalmologists at Moorfields Eye Hospital Dubai and Moorfields Eye Hospital Abu Dhabi has developed a new procedure to diagnose eye problems in children.
The new procedure, which avoids the use of injections in the vein, is less invasive than the injections normally used to diagnose retinal issues.
The ophthalmologists involved in the study include Dr Irfan Khan, Dr Dk Khurram, Dr Syed Ali and Dr Igor Kozak.
Known as oral fundus fluorescein angiography (oral FFA), the new procedure involves using a special coloured dye solution mixed into a sweet drink. Once the drink is taken by the children, the dye travels to the eye to help trace blood circulation in the retina using an ultra-widefield retinal imaging device.
To test the efficacy of the new procedure, the team imaged 18 children at Moorfields Eye Hospital Dubai and Moorfields Eye Hospital Abu Dhabi, using this oral technique and advanced imaging device. All the patients were treated without any side effects.
Moorfields Eye Hospital NHS Foundation Trust medical director Declan Flanagan said: "Retinal disorders are one of the most common causes of sight loss in children. It's so important that we get clear images of the back of the eye so we can accurately diagnose conditions to ensure that we offer the most appropriate treatment.
"The study suggests that drink solution technique is effective and it will hopefully make hospital visits much more pleasant for our young patients as it will reduce the need for painful injections."
Recently, the study has been published in the peer-reviewed medical publication, the Journal of the American Medical Association Ophthalmology.