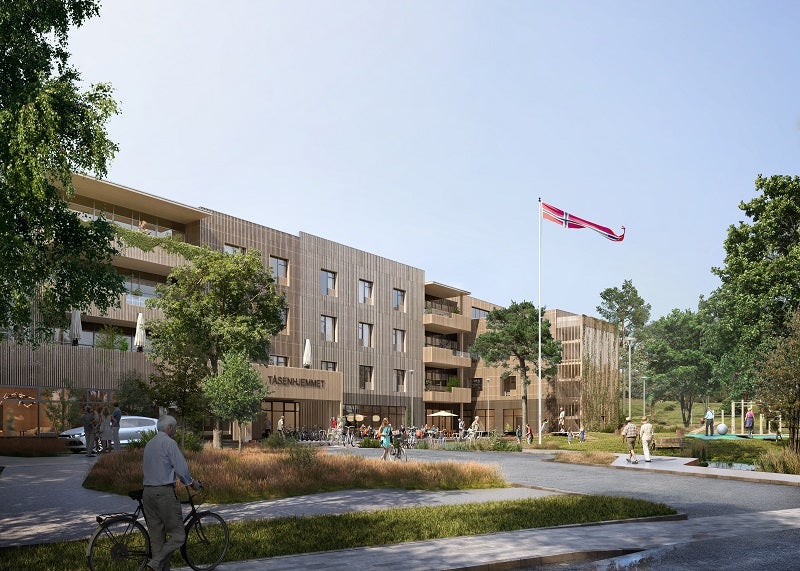 Swedish construction company Peab has secured a contract to build a new nursing home in Oslo, Norway.
The $51m (NOK446m) contract was awarded to PEAB by Oslobygg.
The new nursing home, called Tåsenhjemmet, will include more than 14,000m2 area. The facility will feature a four-storey building with a total of 130-private rooms and a day-care centre.
Peab region manager Kjetil Runningen said: "Tåsenhjemmet is a prestigious project for Peab. We're proud to build this building that is so important for the residents, their families, and the employees.
"We are also positive to the tough environmental demands placed on us by Oslobygg since they both contribute to a lower climate impact and provide Peab with valuable experience in our work to achieve our own climate goals."
The new hospital will be an environment-friendly structure and will be a FutureBuilt project, an initiative that seeks to promote climate-neutral city development in the Oslo region.
Construction works for the new nursing home are slated to begin in January 2022. The health care facility is expected to be ready for handover in November 2023.
Peab said that the new contract will be registered in the fourth quarter of this year.
Peab is a Swedish construction and civil engineering company with more than 16,000 employees. Its net sales stand at around $6.63bn (SEK58bn). The company's headquarters are in Förslöv on Bjäre Peninsula in southern Sweden.