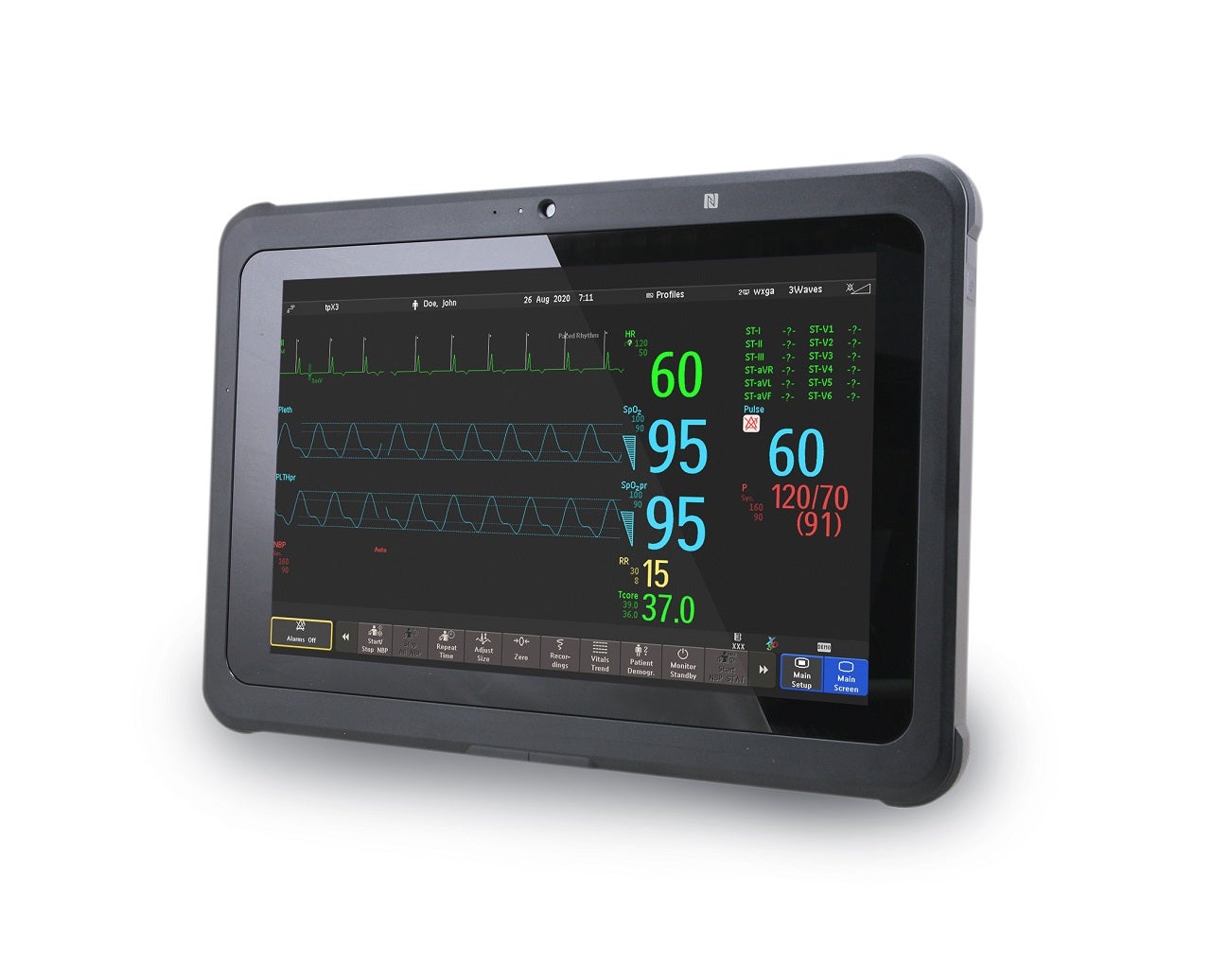 Royal Philips has expanded its remote patient management with the introduction of Medical Tablet, a portable monitoring kit with advanced software.
The new Philips Medical Tablet is an end-to-end, easy-to-implement kit which has been designed to support clinicians to remotely monitor larger patient populations during emergency situations such as Covid-19 pandemic.
The company stated that the new solution integrates with its advanced IntelliVue XDS software to allow clinicians to treat their patients outside of the hospital and to enable remote access of patient data.
Philips Monitoring Analytics general manager Peter Ziese said: "As clinicians work to navigate increased workloads, safety concerns, and transitions to remote care settings, they require solutions that map to these increasingly challenging circumstances.
"The Philips Medical Tablet with IntelliVue XDS software gives clinicians critical patient data like vital signs and clinical decision support applications right at their fingertips, empowering them to make informed care decisions no matter where they are."
Available in North America, Europe and Japan, the solution helps to improve workflows to better manage the increase in patient volume.
In addition to emergency-use situations, the Philips Medical Tablet can also be utilised as an extended screen that will work as a companion to the IntelliVue monitor to display patient data through clinical decision support tools.
It can also be used as clinical workspace that combines patient monitoring views as well as the hospital's IT applications and allows clinicians to simultaneously interact across multiple systems for enhanced patient care.
Through the solution, clinicians will have less exposure to the infected patients. It also helps to increase efficiency through less personal protective equipment (PPE) changing and improves patient and clinician safety.