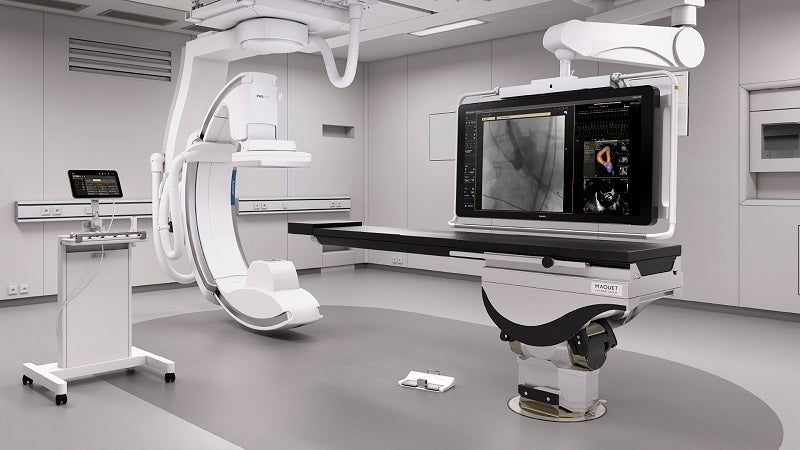 Oulu University Hospital Finland has entered into a ten-year strategic partnership agreement with Royal Philips.
The collaboration will support the hospital's OYS2030 renewal programme, which aims to transform the healthcare institution's operations and facilities to offer specialised care services to the inhabitants of Northern Finland.
Philips will deliver 11 interventional suites for the hospital's interventional cardiology and interventional radiology departments as part of the first phase of the deal.
The new interventional suites will be equipped with Philips' image-guided therapy system, Azurion with FlexArm.
The advanced image-guided therapy platform helps to optimise lab performance and provide superior care.
It also helps physicians to improve efficiency, treatment outcomes, workflow, and provide a unique patient and staff experience.
Philips Nordics general manager Mikko Vasama said: "Through our long-term strategic partnership with Oulu University Hospital, and as an accountable business partner, we can optimally help them realize their vision of the future of healthcare.
"Using our expertise in cardiovascular care, our goal is to help clinicians treat their patients better by innovating existing image-guided therapy procedures and making entirely new ones possible.
"As a result of this agreement, Oulu University Hospital's physicians will be able to provide their patients with the most advanced innovations for the treatment of cardiac and vascular disease."
Azurion supports a broad range of minimally invasive procedures, from cardiac and vascular to acute neuro and oncology, when combined with Philips' other integrated live 3D visualisation and device guidance solutions.
The interventional suites at Oulu University Hospital will be equipped with Philips' interventional applications platform, IntraSight, to support multiple procedure types.
Oulu University Hospital's agreement with Philips also includes an additional ten-year option.