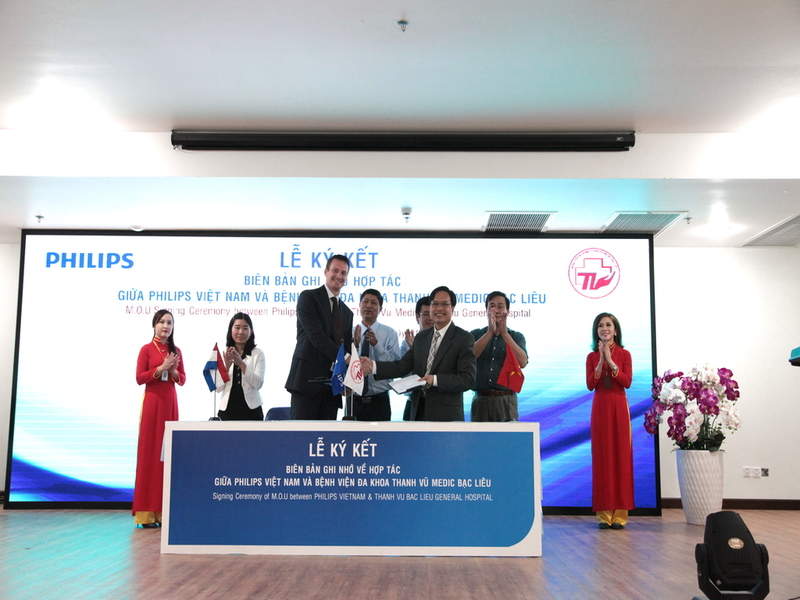 Philips has signed a memorandum of understanding (MoU) with Thanh Vu Medic General Hospital in Southern Vietnam under Bac Lieu Department of Health and cardiology training centre for medical students to provide medical equipment and training programmes.
As part of the MoU, which will be effective from 2018 to 2020, Phillips will be engaged in providing its knowledge and expertise to Thanh Vu Medic General Hospital to improve their diagnostic capabilities and practising standards.
The hospital will also be provided with image-guided therapy and diagnostic imaging solutions called Allura Xper FD20/15 X-ray system and the Ingenia 3.0T MR system to meet the medical needs of residents in the region.
Additionally, the hospital will also be equipped with patient care monitoring solutions to enhance clinical workflow and patient monitoring capabilities across various wards in the hospital.
With this new collaboration with Phillips, Thanh Vu Medic General Hospital is said to become the first cardiology centre in the Mekong district to be equipped with a range of novel cardiac procedures and technologies.
Philips will also conduct a series of workshops, training programmes, seminars and other continuing medical education (CME) events to enhance the knowledge and skills of the medical professionals and students in Vietnam and across the region.
Medical students will receive training on multiple treatment solutions including Imaging Systems, Ultrasound Systems and Patient Care Monitoring Systems.