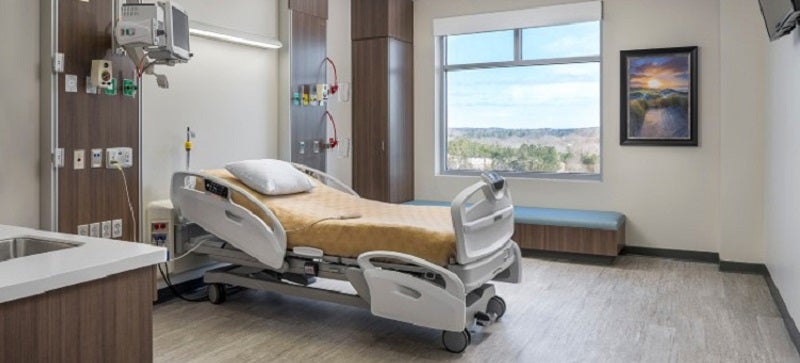 Piedmont Rockdale Hospital in the US has announced the completion of its expansion and renovation project, creating a 21-bed inpatient unit.
The project, valued at $12.6m, has resulted in refurbished departments in the hospital.
This brings the total number of licensed beds in Piedmont Rockdale to 161.
As part of the construction that began in July last year, works were taken up in two phases.
Works in the first phase focused on creation of an intermediate care unit (IMCU) that ensures additional care for the convenience of patients.
The facility is one level of care below that of an intensive care unit (ICU).
Under the second phase, works were taken up to renovate Med-Surg 1 and Med-Surg 2 nursing units.
This included beautification of the rooms and addition of advanced amenities.
The project also involved renovation of a kitchen and two medical floors, replacement of the roof on Building A and conversion of two observation rooms into fully-equipped patient rooms.
Piedmont Rockdale Hospital CEO Blake Watts said: "Our goal is not only to improve patient access and care, but to also modernise and improve our hospital campus for our patients, visitors and staff.
"As our community grows, we need to ensure that we're adapting."
The project was granted Certificate of Need by the Georgia Department of Community Health in June last year.
While McCarthy Building Companies is the general contractor for the project, architecture firm TVS Design and SSR Engineering Firm were responsible for the project design.
Piedmont Rockdale Hospital chief medical officer Dr Monica Hum said: "With the growth of our community, we recognised the need to expand our hospital as well.
"The IMCU allows for those patients to be seen in a timely manner and allows our dedicated staff to prepare and attend to each person's complex case."