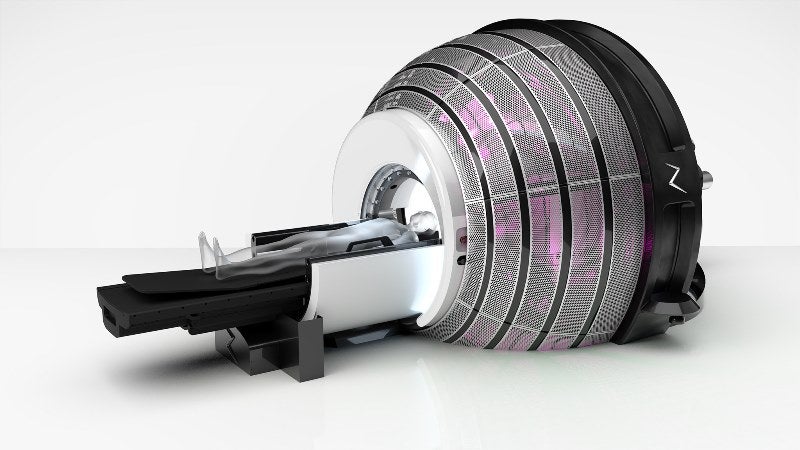 PLA General Hospital 301 (PLAGH 301) in Beijing, China, has started clinical stereotactic radiosurgery (SRS) treatments using the ZAP-X Gyroscopic Radiosurgery platform.
ZAP Surgical Systems provided the radiosurgery platform to PLAGH 301, which is the biggest hospital in China and carries out around 20,000 outpatient treatments daily.
SRS is said to be effective for primary and metastatic brain tumours compared to invasive surgery. It also increases the quality of life for the patient and also decreases the cost of care.
Initially, ZAP-X will be used to treat 55 patients and will undergo assessment regarding overall patient safety and treatment efficacy, under the clinical study needed to before the clearance from China NMPA (National Medical Products Administration).
The ZAP-X was cleared by the US FDA in 2017. It uses a modern linear accelerator to stop the use of Cobalt-60 and the associated challenges and costs of using live radioactive isotopes.
Additionally, the technology features a unique vault-free design that does not require expensive shielded treatment rooms.
PLA General Hospital 301 is the world's second facility to offer SRS with the ZAP-X platform. Barrow Brain and Spine in Phoenix, Arizona, first started using the clinical ZAP-X treatments last year.
PLAGH 301 Neurosurgery associate director Dr. Long-Sheng Pan said: "My colleagues and I are incredibly proud to be the first center in Asia to deploy this latest advance in brain tumor treatments."
PLAGH 301 radiation oncology director Dr. Bao-Lin Qu added: "Hospital 301 has always offered the most advanced medical technologies available. We look forward to continuing this tradition with ZAP-X."