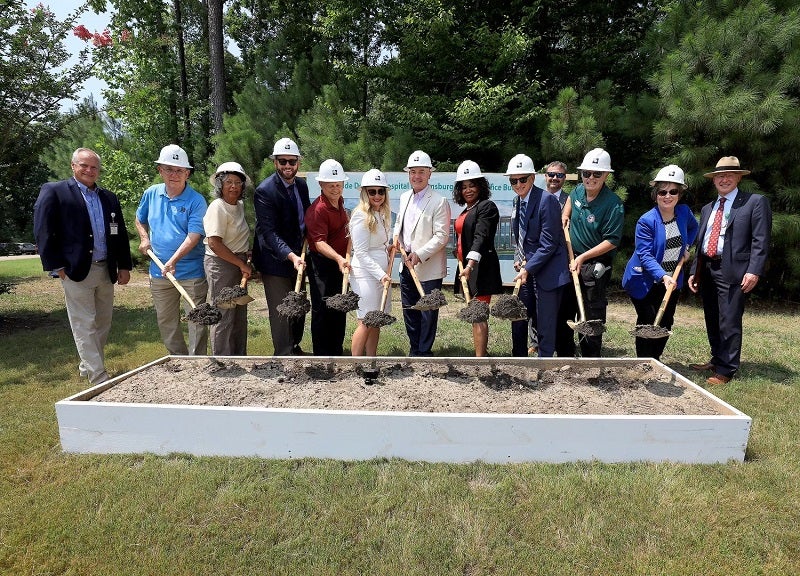 Riverside Doctors' Hospital Williamsburg (RDHW) has broken ground on a new medical office building (MOB) at its campus in Virginia, US.
The nearly 67,725ft2 facility is expected to be ready in 2025.
The building will help streamline healthcare services by bringing a wide range of specialty services offered across Williamsburg onto the RDHW campus to support the community residents.
Nearly 30 medical and surgical specialists along with more than 125 ancillary and support team members will cater to the various healthcare needs of the community.
Riverside Doctors' Hospital Williamsburg president Adria Vanhoozier said: "We recognise that in order for healthcare to be of the highest quality, it needs to be convenient and flexible in its ability to support the unique needs of the Williamsburg community.
"With our specialty care offices joining the Riverside Doctors' Hospital campus, Williamsburg will continue to receive the high-quality care it deserves.
"We look forward to strengthening the connection between everyday healthcare and additional resources, expertise and support needed for the most successful healthcare journey and outcomes."
The multiple services to be offered at the new MOB include orthopaedics, outpatient rehabilitation, physical therapy, internal medicine, laboratory and surgical services.
The facility will also provide care in the fields of pulmonology, endocrinology and women's health.
Riverside Health System president and COO Mike Dacey said: "Today, we reiterate our commitment to the highest level of excellence with the creation of our new medical office building.
"The addition of outpatient specialty care to the Doctors' Hospital campus will strengthen access to top-of-the-line, full-service healthcare for all of the community's needs."