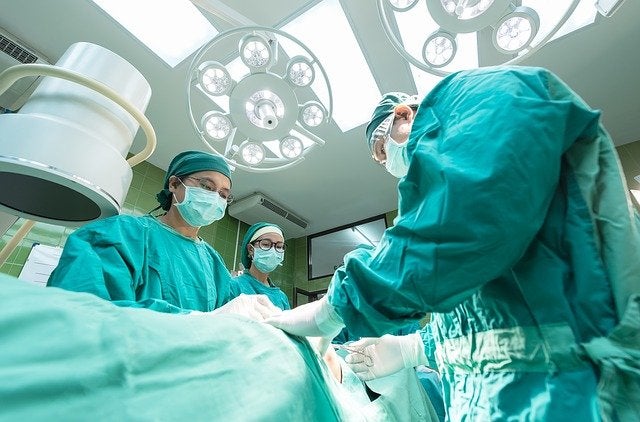 Robert Wood Johnson University Hospital (RWJUH), an RWJBarnabas Health facility in the US state of New Jersey, has completed phase one of the hospital's surgical services expansion.
This expansion includes the construction of a new three-storey building that will house advance technology and process improvements.
The first phase includes five new operating rooms (ORs), and New Jersey's only intraoperative MRI and a hybrid OR, claimed the hospital.
Robert Wood Johnson University Hospital's new Central Sterile Processing (CSP) unit, which is responsible for cleaning and sterilising all devices used in medical procedures at RWJUH, has also been unveiled. This unit features a tailor-made automation system that is claimed to be unique in the country.
The project broke ground in July 2020. It will address the growing demand for complex surgical interventions.
This facility integrates the latest technologies and process designs to boost patient safety and outcomes, while also increasing its capacity to treat more patients.
RWJUH president and CEO Bill Arnold said: "This project is a huge investment towards providing our communities with the best, latest and safest care possible," says, President and Chief Executive Officer at. "Our new surgical services platform is smarter, enables full integration among the clinical teams, and is totally optimized for infection prevention and reduction in errors. I believe it will attract even more top surgeons, nurses and clinical staff to the RWJUH team, and will enable us to provide more care to our communities, as well as improve the quality of that care."
Following the completion of $165m multi-phased project, there will be a total of 26 new ORs, three of which will be hybrids that are designed to enable flexibility for many different specialties and enhance collaboration among surgeons.
The two important technologies available in the Phase I surgical service expansion are bi-plane imaging, in which two rotating cameras offer surgeons detailed, quality 3D images, and intraoperative magnetic resonance imaging (iMRI) to enable neurosurgeons gain real-time views of the brain during surgical process.
Furthermore, the ORs can also accommodate both open and laparoscopic surgeries, with the capabilities to shift from one to another during the same operation, thereby providing surgeons the flexibility needed to handle complex procedures.
Robert Wood Johnson University Hospital (RWJUH) New Brunswick is a 600-bed academic medical enter that acts as the principal teaching hospital of Rutgers Robert Wood Johnson Medical School and the flagship cancer hospital of Rutgers Cancer Institute of New Jersey.