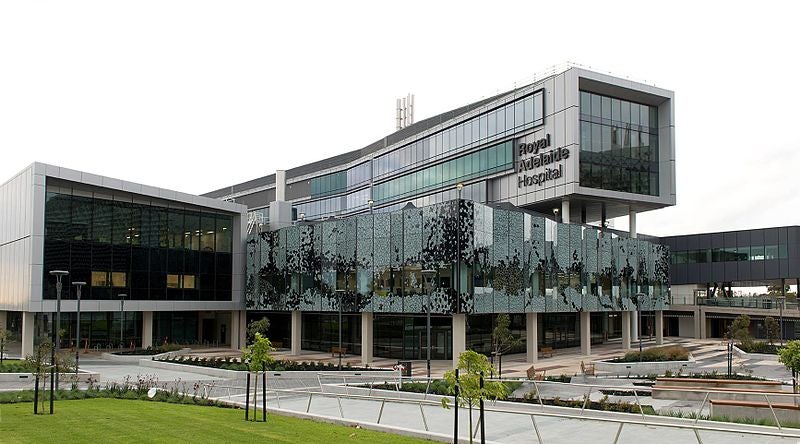 Royal Adelaide Hospital in Australia has received a $1.63bn (A$2.2bn) sustainability loan, which is said to be the world's largest sustainability loan in the healthcare space.
The loan, touted as the largest ever green loan for a public private partnership (PPP) in Australia, was offered to the hospital by a consortium of 18 banks.
Sustainability loans are issued by governments, organisations, and companies to finance environmental as well as climate projects, and for those that offer social benefits.
The green loan offered was in accordance with Green Loan Principles and Social Loan Principles 2021, issued by the Asia Pacific Loan Market Association and the Loan Syndications and Trading Association and was certified by DNV GL Business Assurance.
A key asset in AMP Capital's Community Infrastructure Fund (CommIF), Royal Adelaide Hospital is a PPP between Celsus and the South Australian (SA) Government.
Celsus is a consortium that manages and maintains Royal Adelaide Hospital under a PPP for a 30-year contract until 2046. CommIF owns a 17.26% stake in Celsus.
Clinical services are provided at the hospital by SA Health through the Central Adelaide Local Health Network.
CommIF portfolio manager Charles Savage said: "AMP Capital is delighted to have played a part in delivering the world's largest Sustainability Loan in the healthcare sector and furthering the ESG objectives of CommIF that we know resonate with client expectations."
Earlier this month, the Government of South Australia unveiled the design of the new Women's and Children's Hospital (nWCH), which is expected to cost a total of approximately $1.5bn (A$1.95bn).
To be co-located with the Royal Adelaide Hospital (RAH), the new 12-floor, 108,000m2 facility will be bigger than the existing 96,000m2 hospital.
Certain non-clinical services will be moved offsite to create additional space for treatment areas.