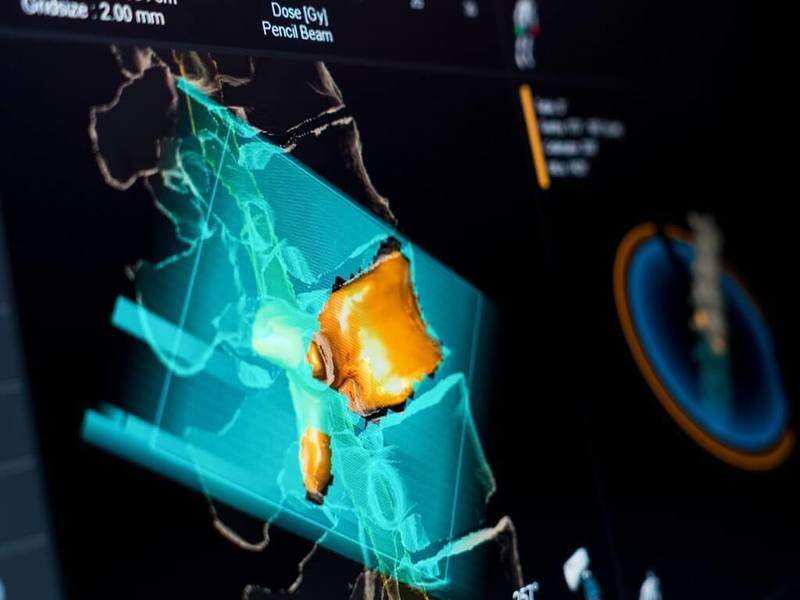 Sacro Cuore Don Calabria Hospital in Italy has used BrainLAB 's Elements Spine SRS technology to treat its first patient.
The new Elements Spine SRS radiosurgery software triggers adoption of focal therapy for spinal metastases and offers automatic planning with indication-specific outlining tools to perform a treatment in-line with the International Spine Consortium Guidelines.
Brainlab president and CEO Stefan Vilsmeier said: "Brainlab has developed various indication-specific software modules to provide clinicians workflows that are uniquely designed to help embrace radiosurgery strategies in the treatment of patients with brain and spinal tumours.
"As the first hospital in Italy to utilise Elements Spine SRS together with Brainlab ExacTrac patient positioning and monitoring system, the Cancer Care Center at Sacro Cuore Don Calabria Hospital is at the forefront of treating patients with advanced technology while maintaining high quality and safety standards."
Brainlab ExacTrac patient positioning and monitoring complements the new technology and helps clinicians deliver fast, precise image guided radiation therapy.
Furthermore, clinicians will be able to maintain the accuracy of the procedure.
The Elements Spine SRS software offers ergonomic pre-planning steps that streamline physician involvement and also automates the dose planning process.
Brainlab develops, manufactures and markets software-driven medical technology.
The company's technology powers treatments in radiosurgery as well as various other surgical fields including neurosurgery, orthopedic, ENT, CMF, spine and trauma.
More than 11,800 Brainlab systems are installed in over 100 countries.