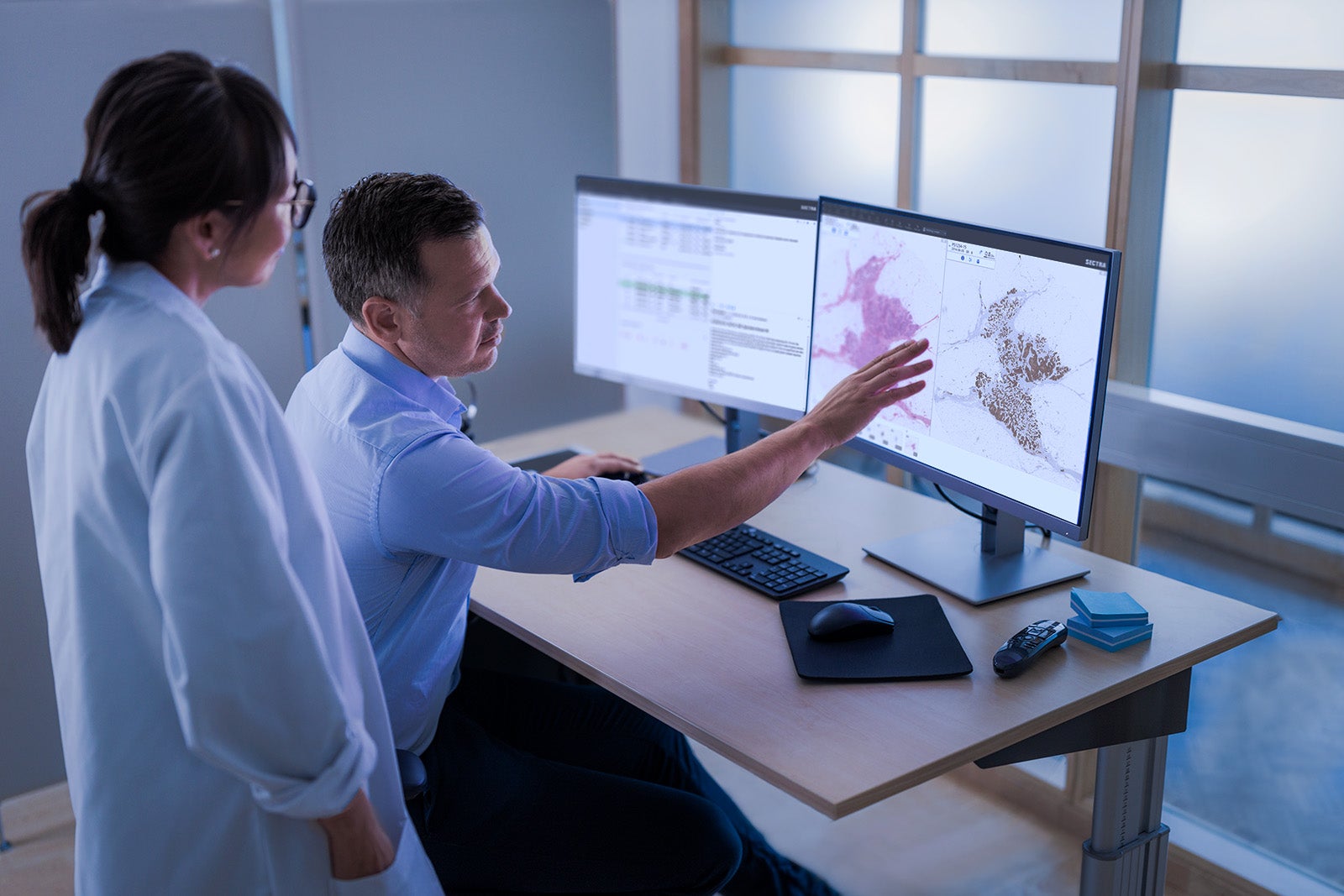 Medical imaging IT and cybersecurity firm Sectra has secured a contract to deliver a digital pathology tool to two university hospitals in France.
The digital pathology solution will be provided to the University Hospital of Montpellier and the University Hospital of Nimes, both of which are situated in France's southern region.
Part of Sectra's enterprise imaging portfolio, the solution will enable the hospitals to minimise variation and increase efficiency, thereby offering improved diagnosis and faster response times to patients.
The scalable and modular tool features a vendor neutral archive (VNA) technology, stated Sectra.
University Hospital of Montpellier professor Valérie Costes-Martineau and University Hospital of Nimes professor Pascal Roger said: "Going digital in pathology together with Sectra is a step towards our mission of providing high-quality patient care in our region.
"The ease-of-use of the solution will facilitate the transition to a digital workflow for our pathologists and quickly enable us to reap the benefits of the new set of tools and opportunities to collaborate around cases."
The Sectra solution will allow pathologists at both the hospitals to complement the use of microscopes with a digital tool to examine cases in a better way.
Digital workflow facilitates instant or remote access to digital images of tissue samples rather than physical glass slides examined in microscopes.
Besides, the digital pathology solution will help the hospitals expand their alliance as well as share cases, knowledge and workloads digitally.
Currently, both the hospitals carry out around 60,000 pathology examinations annually.
Sectra France president Fabien Lozach said: "I am excited for the opportunity to contribute to enhancing patient care in France.
"Together with the experience and ability of our staff, our digital pathology solution has proven to create tangible positive outcomes for healthcare providers on a mission to utilise digital technology to move the field of pathology and cancer care forward."
In October last year, Sectra received an order from three university hospitals in southwestern France to supply its digital pathology solution.