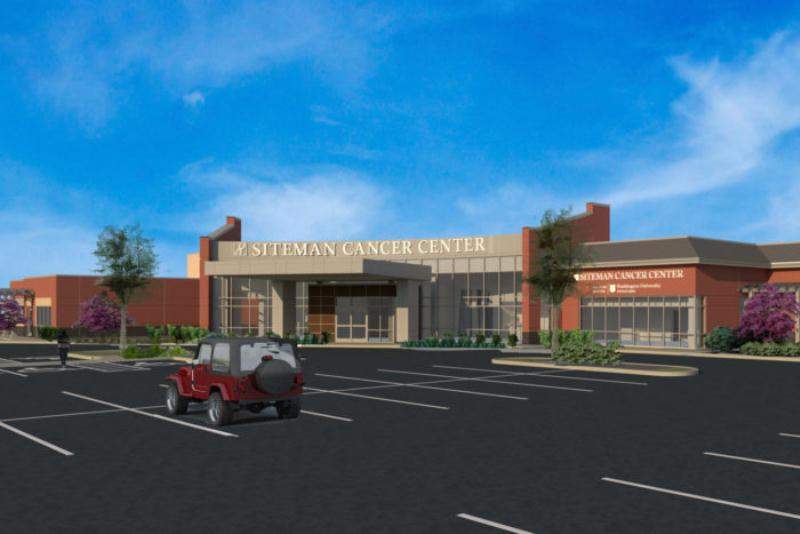 Siteman Cancer Center, based at Barnes-Jewish Hospital , and Washington University School of Medicine in St. Louis, haves started construction of its newest outpatient facility in St. Louis County, Missouri.
The completion of this $26.3m project on Christian Hospital 's Northwest HealthCare campus is scheduled for December 2019.
This almost 37,000ft2 facility, located at Interstate 270 and Graham Road in Florissant, will include linear accelerator to provide radiation therapy. In addition to having latest technology, it will feature patient-centered design and also include paintings by local artists Cbabi Bayoc and Jessica Hitchcock, and a healing garden.
Siteman's director Timothy J. Eberlein  and School of Medicine professors Spencer T. and Ann W. Olin said: "Leading-edge cancer care encompasses highly trained doctors and the latest technology, and Siteman Cancer Center 's north St. Louis County facility at Northwest HealthCare will include both. We are dedicated to making the best cancer care easily accessible in north St. Louis County."
This facility is a joint project of BJC Healthcare , which owns Christian Hospital, and Washington University School of Medicine , whose physicians treat Siteman patients.
The Northwest HealthCare campus is located six miles west of Christian Hospital, where an interim location has been opened by Siteman in July 2017.
The new facility at Northwest HealthCare will replace the interim site.
Christian Hospital president Rick Stevens said: "Christian Hospital and Siteman Cancer Center have built a strong partnership founded on providing patients the very best care.
"We are pleased to continue offering that same level of exceptional care in a completely new facility."