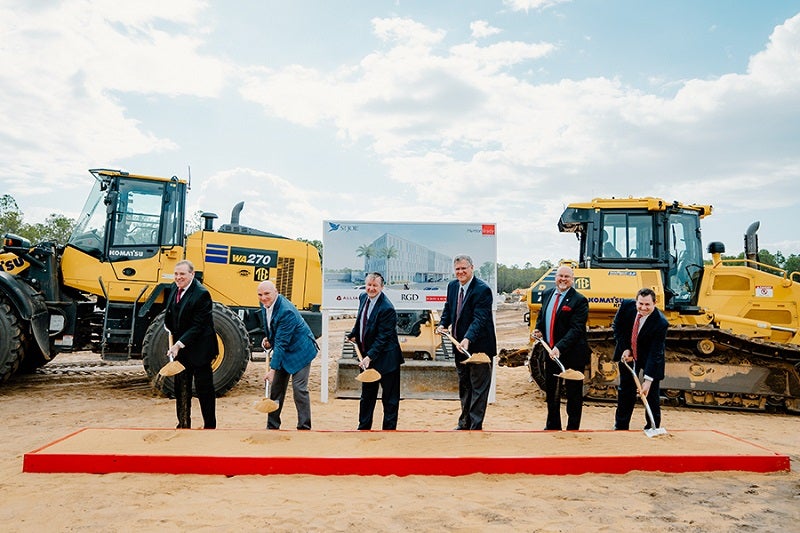 The St. Joe Company, Tallahassee Memorial HealthCare (TMH), and Florida State University (FSU) have officially started the construction of a health care campus in Panama City Beach in the US.
This new campus will cater to the rapidly expanding need for medical care in the Florida Panhandle.
The development includes an 80,000ft2 medical office building which is slated for completion next year. It will have TMH Physician Partners – Primary Care, an ambulatory surgery centre, Tallahassee Memorial Urgent Care Center, in addition to cardiology and orthopaedic services.
By the end of 2027, a 100-bed hospital with an emergency room and additional inpatient services, including surgery, cardiac treatments, and imaging, will be completed.
Along with residency programmes and clinical rotations for FSU medical students, the development will also offer opportunities for university researchers who specialise in ageing and digital health.
The St. Joe Company president and CEO Jorge ssaid: "Today's celebration represents a very important step forward for our community.
"This medical campus, backed by the expertise of Tallahassee Memorial HealthCare and Florida State University, is a crucial element for supporting the health and well-being of residents and visitors in every stage of life.
"It also has the potential to create synergistic opportunities between research, education, and clinical delivery, to enhance the quality of life throughout the region and beyond."
Florida State University has been expanding its health research portfolio over the past few years and exploring collaborations with healthcare organisations like TMH.
Additionally, it has expanded student opportunities through its College of Medicine, by launching a programme to educate physician assistants.
TMH president and CEO Mark O'Bryant said: "Today's construction kick-off comes at a pivotal time for TMH as we celebrate our 75th anniversary this year.
"TMH has identified a substantial need to expand health care services. Over the past seven and a half decades, we've built a reputation for excellent, compassionate, and local care, and we are proud to now offer our services to the Panama City Beach communities."
With the help of a $125m allocation from the Florida Legislature, the institution intends to begin construction on the FSU Health Tallahassee Center on the TMH campus later this year.