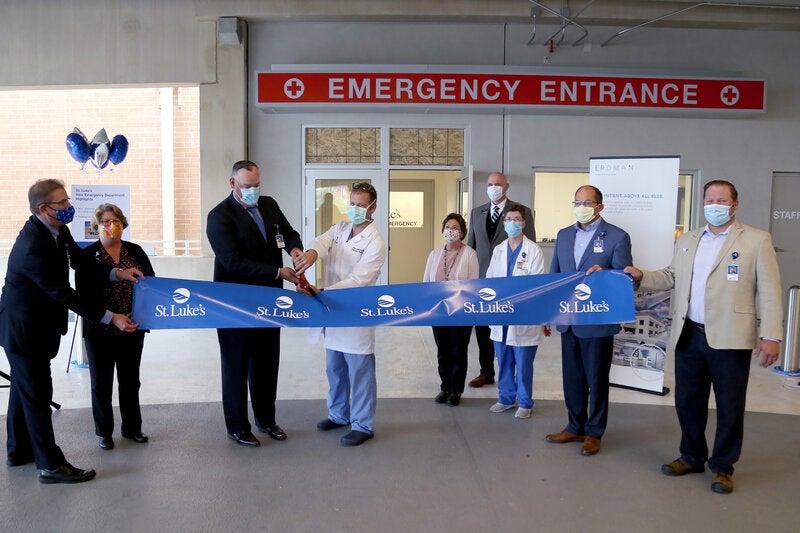 Minnesota-based non-profit healthcare system St. Luke's has celebrated the opening of its new $37.5m worth Emergency Department (ED) and Cardiac Cath Labs.
The new project's ED is three times more the size of the existing available space and houses a decontamination room with eight stations, a bereavement room and a Sexual Assault Nurse Examiner (SANE) room.
It also features 37 exam rooms that include 27 general treatment rooms, four trauma rooms, four mental health treatment rooms and two triage rooms.
The new space is installed with advanced Cardiac Cath Labs and CT-Scanners, a new cardiac rehabilitation gym, and cardiac diagnostics centre.
Other highlights include heated ambulance garage, a laboratory for patient testing and pharmacist embedded in the department, an integrated communications system, Cardiac & Pulmonary Rehab and Cardiac Diagnostics.
It has an interior area of 60,000ft2 and 70,000 ft2 of exterior construction.
Architect and contractor Erdman designed and oversaw the construction of the 17-month project.
St. Luke's president & CEO Kevin Nokels said: "It's truly exciting to see this new space, but it's even better to know that we will have an environment that is now equal to the excellent talented staff and physicians providing care.
"It's a project that's been years in the making. We are thrilled to have it opening, and to serve our patients and their families with a care experience that is unparalleled in the region."