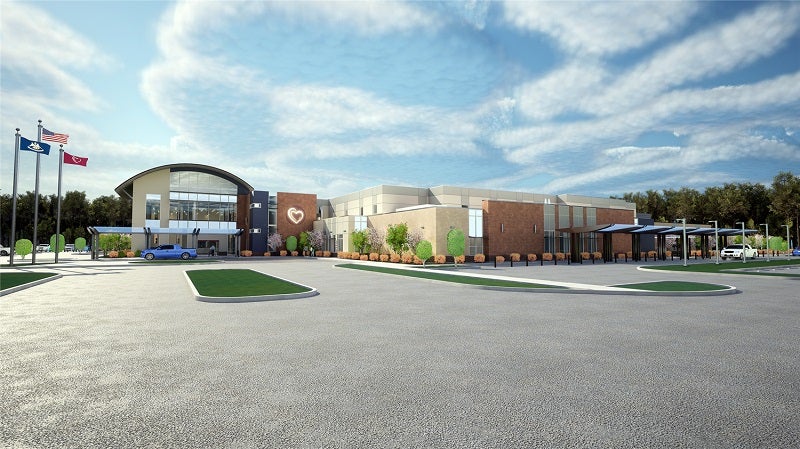 St. Tammany Health System has broken ground on a new $75m same-day surgical centre in Northshore, Covington, US.
The new centre will be located adjacent to the existing Paul D. Cordes Outpatient Pavilion at 16300 Louisiana 1085 (Bootlegger Road) south of Covington.
Upon completion, which is expected in late 2024, the new building will have 12 surgical suites along with an array of support services.
It will also have supporting departments and services, that include overnight stay beds, rehabilitation, surgical sterilisation, pharmacy, imaging, lab, food service, pre-operative and post-operative care, environmental and other services.
The new surgery centre, which was announced in October last year, will meet a strategic health system goal as recent advancements in technology and recruitment of specialists increased the number of surgeries that can be done in a 23-hour stay.
St. Tammany Health System president and CEO Joan Coffman said. "But when our construction team is finished on this state-of-the-art facility, it will stand as another fulfilment of our promise to deliver world-class healthcare close to home for residents of west St. Tammany Parish."
The new surgery centre follows two other expansions for St. Tammany Health System that include a new four-storey patient tower on the hospital's main campus and the new St. Tammany Cancer Center on the campus of Ochsner Medical Center.
Both the projects were completed last year.
St. Tammany Health System chief operating officer Sharon Toups said: "It is about the services that we will provide that represent the values we at St. Tammany Health System hold dear: teamwork, trust, compassion, quality and innovation."