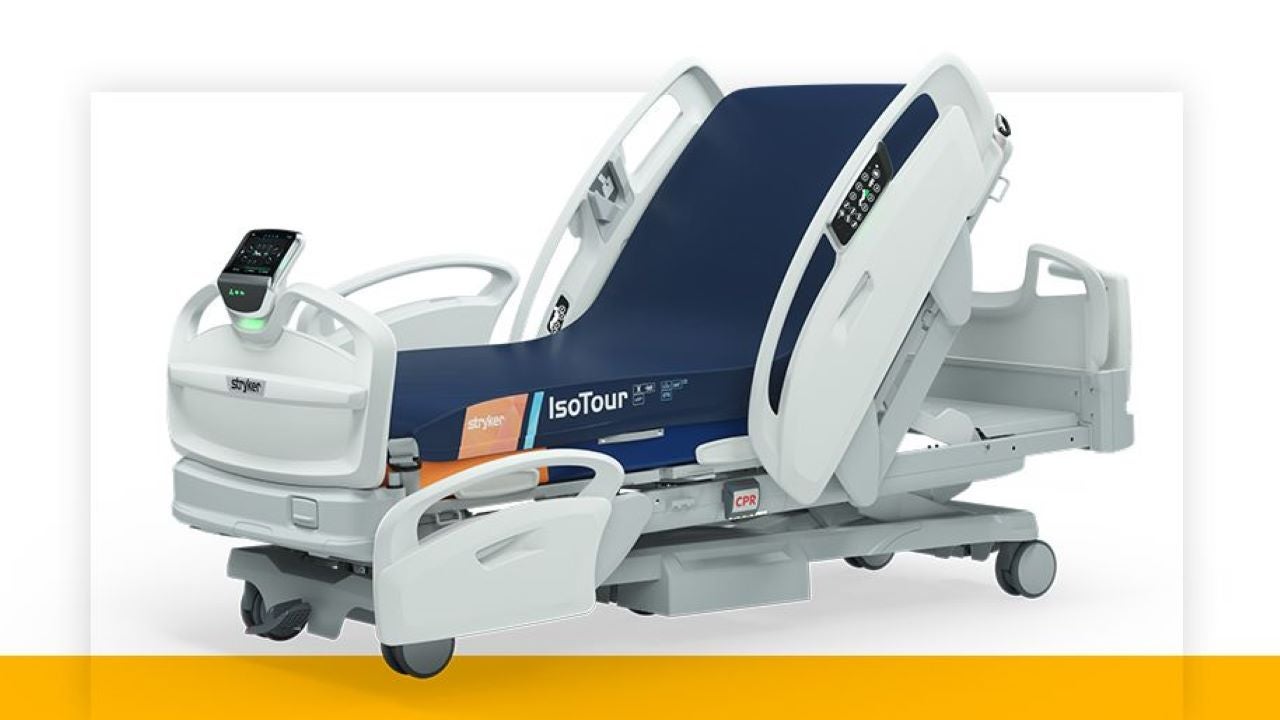 Medical technology firm Stryker has launched a completely wireless hospital bed, ProCuity, designed to improve patient and caregiver safety.
The new bed is equipped with advanced fall prevention technologies that helps lower in-hospital patient falls.
Suitable for all patient care environments, ProCuity bed series do not require cables or wires to connect to nurse call systems.
Built at a height of 11.5-inch, ProCuity also features Secure Connect wireless solution, iBed Wireless, three-position Secure Assist side rails, Adaptive Bed Alarm, iBed Watch system, and an integrated bed extender.
It also features Zoom Motorized Drive, a motorcycle throttle-like touch handle and one-touch electric brakes.  
According to a research cited by the company, somewhere between 700,000 and one million people in the US fall in the hospital each year.
It was also found that 79% of the falls happen on or near a bed without being helped by anyone or anything.  
In addition, Stryker's research shows 97% of nurses have faced a situation in which a patient had trouble getting out of the hospital bed.  
About 75% have reported situations when patients have hurt themselves when getting out of the bed. 
Moreover, from 30% to 51% of in-hospital falls give rise to injuries.  
Stryker Acute Care VP/GM Jessica Mathieson said: "With rising acuity rates leading to increased bed demand, coupled with the continuing challenge of in-hospital falls, we needed to find a solution to further enhance our response to some of today's most pressing healthcare challenges.  
"Leveraging our long history in innovation, ProCuity is the culmination of years of extensive research and feedback from nurses and other healthcare professionals to create what is truly a 'brilliance in a bed' solution."  
Stryker noted that ProCuity is being launched globally in more than 70 countries.
The units will be shipped to the US in January next year.