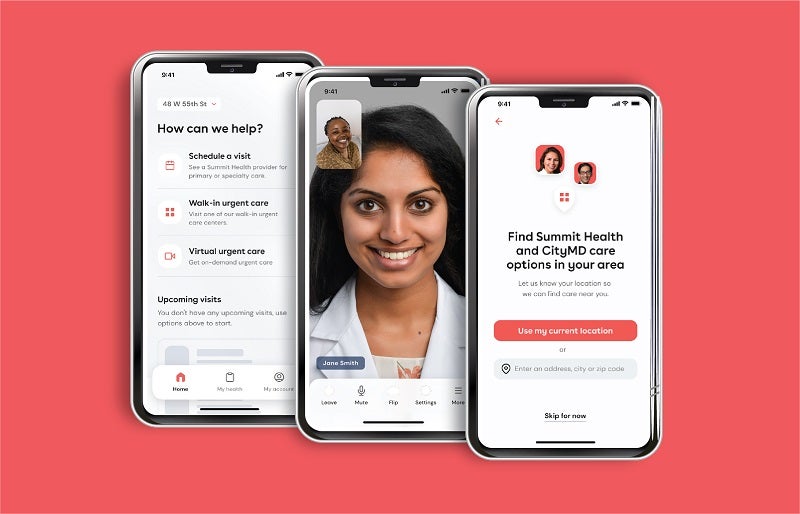 Summit Health has unveiled its first mobile app, giving its patients access to primary, specialty and urgent care.
Known as My Summit Health, the app provides improved digital experience for patients and enables them to easily connect with Summit Health and CityMD providers and manage their health care needs.
Summit Health CEO Jeffrey Le Benger said: "For Summit Health, it's all about the patient – improving access to care and providing better care for the patient.
"The My Summit Health app is at the heart of our patient-centered focus and in delivering on Summit Health's uniquely connected kind of care."
Centered on a digital-first user interface, the new mobile app incorporates features that will give the flexibility to patients and their families to manage their health care needs using accessible technology.
The initial version of the app enables users to find Summit Health providers in primary care, OB/GYN, and behavioral health, and schedule and manage appointments.
Users will also be able to view clinical results, find the nearest walk-in urgent care location, select a preferred pharmacy, view bills and make payments, and manage contact as well as notification settings.
Over the course of the next year, the mobile app will have expanded features which will include the ability to access scheduled virtual visits with Summit Health primary or specialty care providers, send and receive messages with providers, obtain care management reminders, among others.
Summit Health patients aged 18 years and old can download the app through the Apple App Store (IOS), and the Google Play Store (Android).