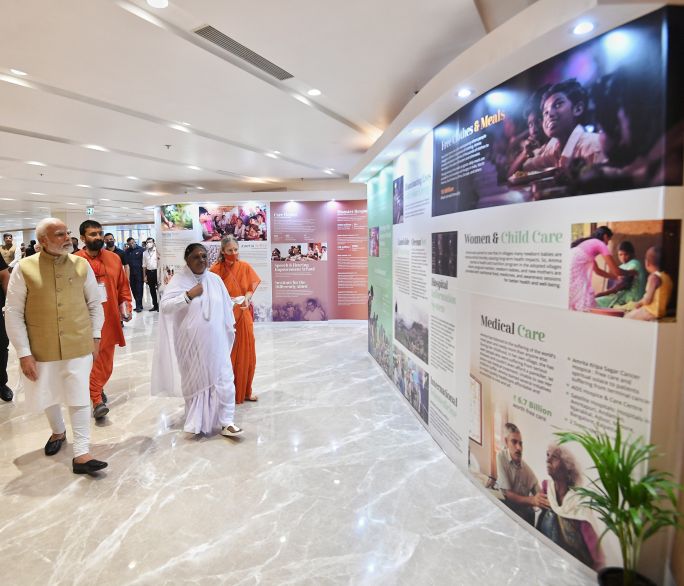 Indian Prime Minister Narendra Modi has inaugurated a new super-specialty hospital in Faridabad in the state of Haryana.
The Amrita Hospital, managed by Mata Amritanandamayi Math, will feature as many as 2,600 beds and offer 81 specialities.
Being built on a 130-acre campus at a cost of over $751m (Rs60bn), the hospital promises to deliver modern healthcare facilities to the residents of Faridabad as well as the entire National Capital Region (NCR).
The hospital buildings will be spread across 36lakh sqft. The project will also include a 14-floor tower and a helipad on the rooftop.
The super-specialty facility will also create space for a centralised fully-automated laboratory keeping sustainability in focus.
Furthermore, it includes a seven-storey block that is dedicated for research purpose. The block has been built over a period of six years.
Following inauguration, the new hospital will initially offer 500 beds. The facility is slated to commence various services in a phased manner over the next five years, PTI reported.
Other major facilities to come up on the campus include a medical college and eight centres of excellence in the areas of gastro-sciences, renal sciences, bone diseases, transplants, and mother and child care.
The inauguration ceremony was also graced by Haryana Governor Bandaru Dattatreya, Chief Minister Manohar Lal, Deputy Chief Minister Dushyant Chautala, Mata Amritanandamayi among other dignitaries.
In June this year, Amrita Hospital announced the opening of the hospital in Faridabad.
This would be the second Amrita Hospital in the country after the 1,200-bed Amrita Hospital in Kochi, Kerala.