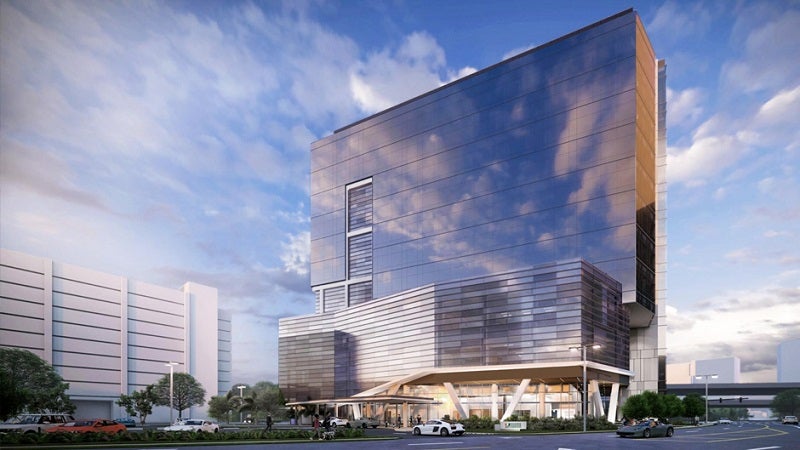 Sylvester Comprehensive Cancer Center has announced the start of construction works on a 12-storey cancer research building in the US.
The new 244,000-square-foot Sylvester Comprehensive Cancer Center—Transformational Cancer Research Building (TCRB) on the campus of the University of Miami Miller School of Medicine is slated for opening in 2024.
It will serve as a hub for innovation, cancer research, wellness, and patient-centered care.
Sylvester Comprehensive Cancer Center director Dr Stephen Nimer said: "As the only cancer centre in South Florida designated by the National Cancer Institute, our mission is to pioneer groundbreaking cancer research, innovate, and advance cancer cures.
"To fulfill this mission, Sylvester is constructing a premier cancer research facility that will bring hope to patients in South Florida and beyond."
The modern patient care and research facility TCRB will support new as well as emerging directions in the treatment of cancer.
It will be located in one of the most diverse populations in the US.
University of Miami president Dr Julio Frenk said: "We have an opportunity in Miami to design cures for different populations and amplify our impact to global communities.
"The TCRB will enable us to promote health access and equity, which is at the core of our research and clinical care mission as an academic health care system."
The facility will focus on total-body wellness during cancer treatment and is set to epitomise cancer care's evolution to personalised and targeted care.
New to the South Florida skyline, it will foster collaboration and team science.