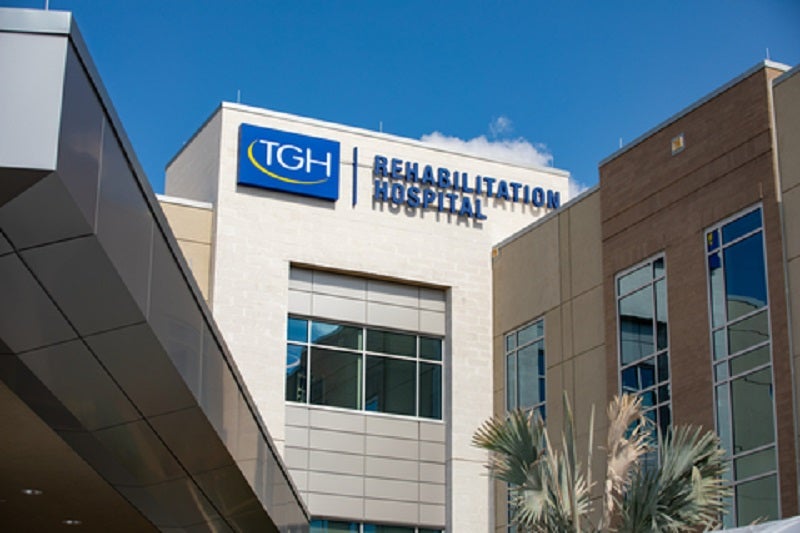 Tampa General Hospital (TGH) and Kindred Rehabilitation Services (KRS), a business unit of LifePoint Health, have opened TGH Rehabilitation Hospital in Tampa, Florida, US.
It is a new 80-bed rehabilitation hospital that will offer care for patients recovering from debilitating injuries, illnesses, surgeries and chronic medical conditions.
The TGH Rehabilitation Hospital is situated at 1307 W. Kennedy Blvd in Tampa between Oregon and Willow avenues.
This approximately 80,000ft2 building has been constructed with an investment of $35m.
Tampa General president and CEO John Couris said: "For decades, Tampa General's inpatient rehabilitation unit has been the premier rehabilitation centre in the Tampa Bay region for patients recovering from complex injuries or illnesses.
"With their proven expertise and reputation as a national leader in rehabilitation, Kindred is the perfect partner to develop the TGH Rehabilitation Hospital and take our legacy of advanced care to the next level."
TGH Rehabilitation Hospital features 80 private patient rooms, and a transitional living apartment to offer patients with the ability to take part in daily activities, such as cooking, to prepare to return to independent living.
The hospital has a 24-bed secure unit reserved for patients recovering from neurological conditions such as stroke and traumatic brain injury; day rooms for patients to socialsze and relax; a meditation room, dining room and kitchen.
Kindred will be responsible for management of daily operations of the new hospital, which is estimated to employ over 140 caregivers and staff.
Tampa General Hospital will offer medical support services, such as imaging, lab and surgical procedures.
Tampa General and Kindred Behavioral Health are also planning a joint-venture partnership to build and run 96-bed Tampa General Behavioral Health Hospital, adjacent to the TGH Rehabilitation Hospital.