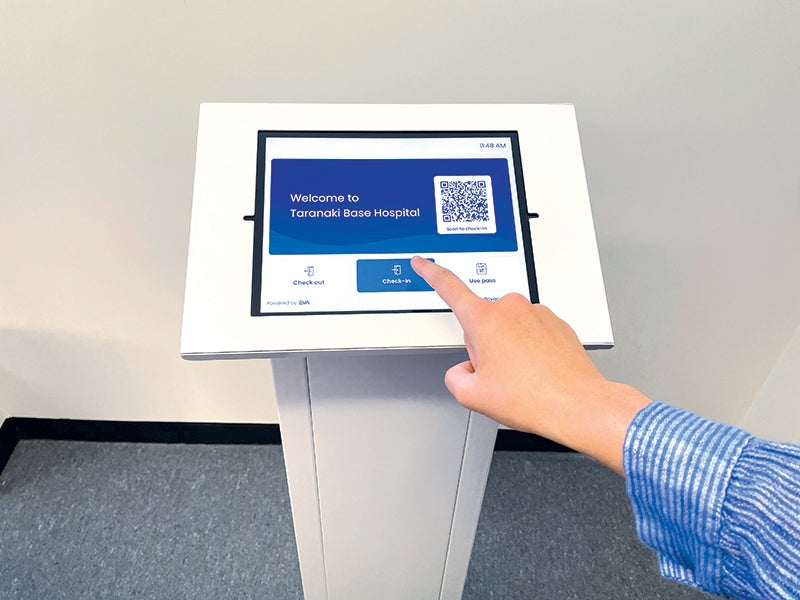 Taranaki Base Hospital in New Zealand is set to introduce visitor health screening kiosks to help keep patients, visitors as well as staff safe from Covid-19.
Welcoming visitors, these touch screens ask them to answer simple questions about any symptoms experienced by them in the last three days.
They also ask the visitors if they came into contact with someone infected with the disease.
Furthermore, visitors log where they are going on campus, creating an emergency register.
Initially, the touch screens are placed at the main and maternity hospital entrances for a trial period of three weeks to obtain feedback about the user experience.
After the trial period, they will be rolled out to all entrances at Taranaki Base Hospital, Hāwera Hospital and Stratford Medical Centre.
With the installation of these kiosks, a consistent health screening process can be ensured for every visitor to the hospital campus.
They also provide a record of people on site at any given time.
Taranaki District Health Board project sponsor Wendy Langlands said: "Asking visitors to answer a few simple questions before entering the hospital will mean we can ensure our COVID-19 and other infection prevention controls are consistent and effective.
"The system also means we have an up-to-the-minute register of who is on site, enabling us to improve our emergency management protocols and Health and Safety requirements."
Further visitor screening will take place, if answers to any questions suggest someone may present an increased infection risk, in order to maintain safety.
Security guards at entrances will help people, and information posters will advise visitors about the screening process and the reason for its implementation.