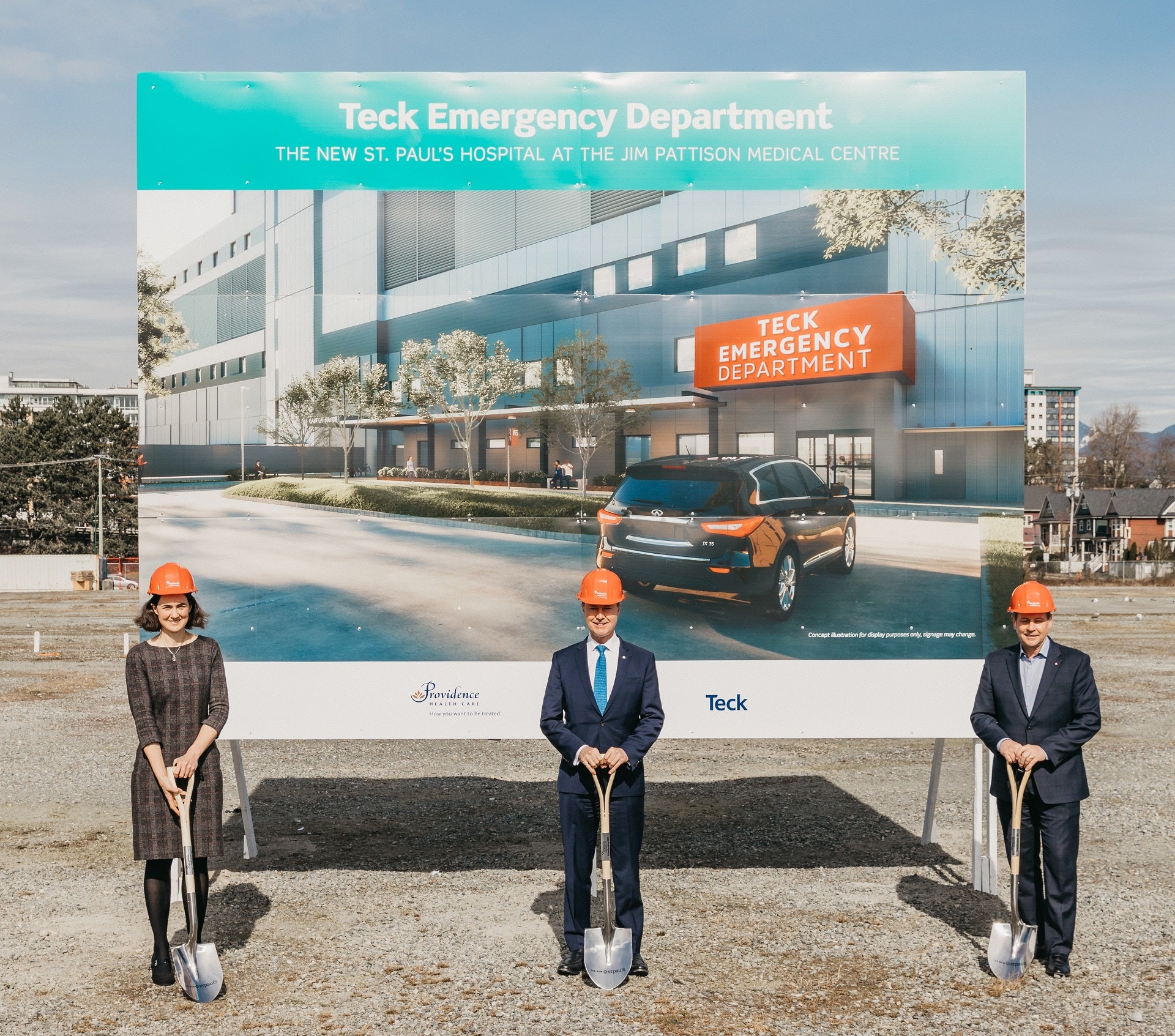 Diversified resource company Teck Resources is supporting the construction of an emergency facility at the new St. Paul's Hospital at the Jim Pattison Medical Centre in British Columbia (BC), Canada.
A donation of $10m has been made by the company for the facility named the Teck Emergency Department.
Construction of the new $2.174bn St. Paul's Hospital started earlier this month. It is being built by PCL Construction and expected to open in 2027.
The full-service, acute-care hospital will feature an integrated health campus and up to 548 beds. It is said to be the largest hospital redevelopment project in BC's history.
Teck Emergency Department will help improve urgent care for British Columbians. It will tackle the wait times for access to treatment including non-emergent illnesses and injuries; and assist patients with complex mental health and substance use needs.
The company noted that the emergency facility will feature double the size of the existing space and will be equipped with antimicrobial copper surfaces to safeguard patients and health workers from harmful bacteria and viruses.
Providence Health Care president and CEO Fiona Dalton said: "St. Paul's Emergency Department looks after some of the most marginalized people in the province, and the designs for the new St. Paul's Hospital will afford space for privacy, and dignified person-centred care. The support of Teck and other generous organisations enables us to truly make this dream a reality."
Currently, the existing Teck Emergency Centre at St. Paul's Hospital on Burrard Street is one of the busiest BC emergency departments.
The number of visits has now reached 85,000 annually from 65,000 in 2010.