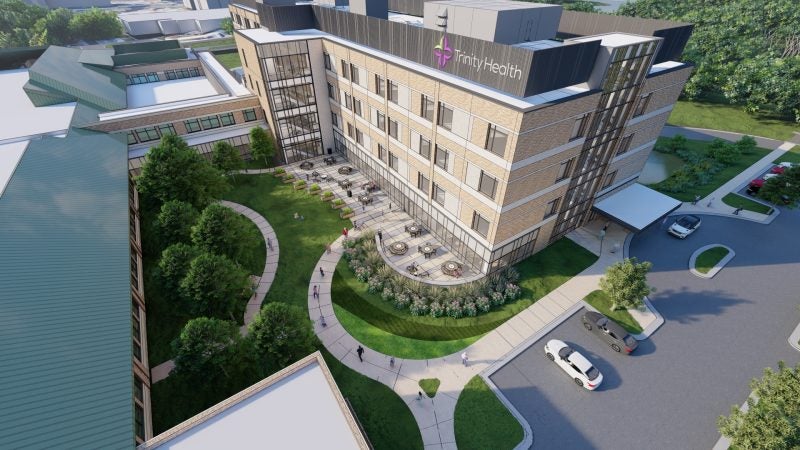 Trinity Health Michigan is set to construct a new $238.2m replacement hospital in Livingston County in the US.
The 174,000ft2 hospital will boost patient access and provide a merged campus of medical and surgical care at the current medical centre of Trinity in Brighton.
Breaking ground of the three-year project is planned for early next year.
The four-storey facility will have a capacity of 56 acuity adaptable beds, 18 current short stay unit beds and eight licenced operating rooms.
Trinity Health's board of directors have granted unanimous approval for constructing the hospital.
The board's vote brings an end to an effort of several years for relocating the inpatient and outpatient services from the ageing Trinity Health Livingston hospital in Howell to the Trinity Health Medical Center's campus in Brighton.
Additionally, renovation works will be carried out at the current medical centre facility.
Anticipated to open in 2025, the hospital will bring top healthcare providers as well as services to give Livingston County and nearby regions a continuum of care in a single location.
The improved design of acuity-adaptable patient rooms at the hospital will deliver care to the patients rather than needing them to be moved to other care units.
During the entire stay of the patient in the hospital, from admission to discharge, acuity-adaptable rooms will offer medical, surgical and intermediate care from one room.
Medical services such as primary care, gynaecological surgery, general medicine, cardiology, orthopaedics and urology among others will be provided at the new hospital.
Trinity Health Livingston and Trinity Health Medical Center – Brighton president John O'Malley said: "Adding inpatient care to our Brighton campus provides opportunities to integrate services in one location within a modern care environment designed to meet the changing needs of our community.
"A new hospital enhances medical services from an easily accessible location, delivered by exceptional providers our patients have come to know and trust."