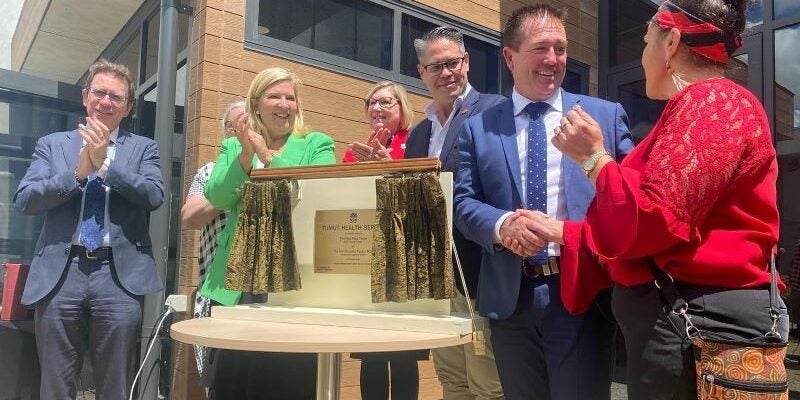 The New South Wales (NSW) Government has announced the official opening of the new $32.36m (A$50m) Tumut Hospital.
The new hospital will include ultrasound, an expanded emergency department, renal dialysis, CT scanner, as well as improved maternity services.
It has been constructed by locals to ensure more local patients receive care which they require closer to home.
The newly completely integrated hospital has been developed to meet the community needs of Batlow, Tumut, Gundagai, and Adelong now as well as in the future.
Its new features include comfortable outdoor spaces, a cultural room, along with a quiet room for families.
NSW Deputy Premier and Regional Minister Paul Toole said: "The NSW Government knows how critical healthcare is in the bush, and we're backing that in with a record $7.7bn (A$11.9bn) investment towards building and upgrading our state's health infrastructure over the next four years, with nearly a third of that being spent in the regions on more than 90 projects."
The project's final works including a new car park, landscaping as well as construction of the new main entrance through Simpson Street was recently completed.
Construction work of the new helipad at the hospital is currently underway and is anticipated to be opened late this year.
The on-site Key Worker Accommodation is also being built at the new hospital, with the five one-bedroom units being fast-tracked and planned to be completed early next year.
The new Tumut Hospital is said to be part of $29.32m (A$45.3m) commitment made by the NSW Government to deliver sustainable, and modern accommodation for health workers near the health facilities in the Southern NSW, Murrumbidgee, and Far West Local Health Districts.
At the new hospital, a new ambulance station is also nearing completion under the $150.17m (A$232m) Rural Ambulance Infrastructure Reconfiguration (RAIR) programme of the NSW Government.