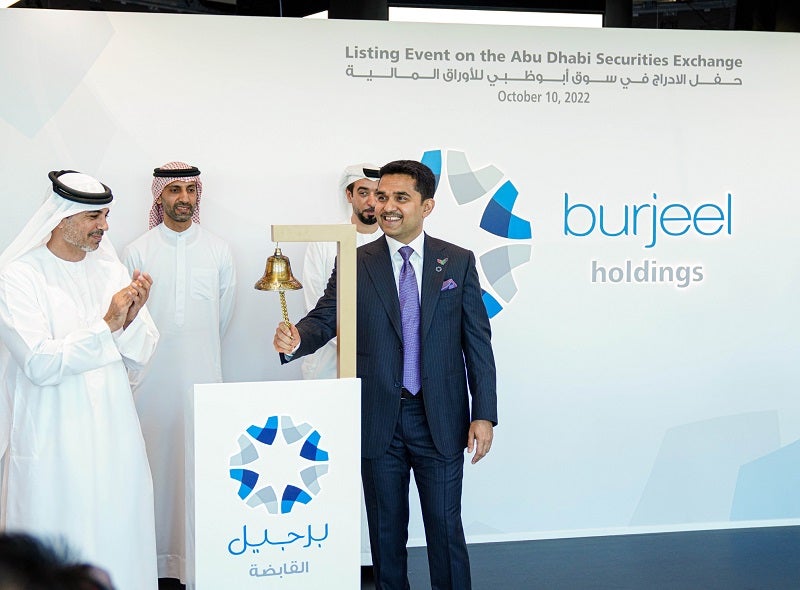 UAE-based hospital operator Burjeel Holdings has raised AED1.1bn ($300m) via initial public offering (IPO).
The IPO of 11% of the company's issued share capital attracted total gross demand of over AED32bn, with an oversubscription of 29% in aggregate.
Its shares were priced at AED2, indicating a market capitalisation AED10.4bn for the company at the time of listing.
The company stated that at the time of listing, it is the largest healthcare company trading on ADX.
Burjeel Holdings founder and chairman Dr. Shamsheer Vayalil Parambath said: "Our IPO demonstrates our commitment to helping grow the UAE's capital markets ecosystem through expanding the UAE economy and private sector, further cementing Abu Dhabi's role as an attractive destination for investment.
"That we are here today is testament to the immense passion, perseverance and dedication of our people who, collectively, have built Burjeel Holdings into one of the MENA region's leading healthcare providers and the largest healthcare company on ADX."
Burjeel, which was founded in 2007 with the opening of LLH Hospital in Abu Dhabi, currently operates 16 hospitals and 23 medical centres across primary, secondary, tertiary and quaternary care. It plans to expand into Saudi Arabia shortly.
The firm stated that it plans to pay cash dividends from next year, on the expected basis of a pay-out ratio of 40 to 70% of net income, based on the required investment for further growth plans.
Following listing, VPS Healthcare Holdings continues to own a majority 70% stake in the company.
Last month, International Holding Company (IHC), a diversified Abu Dhabi-based conglomerate, acquired 15% stake in Burjeel Holdings.
Dubai Islamic Bank served as lead manager and First Abu Dhabi Bank as lead receiving bank.
International Securities served as financial advisor, while BHM Capital Financial Services was the listing advisor.
J.P. Morgan Securities was the capital markets advisor to Burjeel and selling shareholder in relation to the offering.