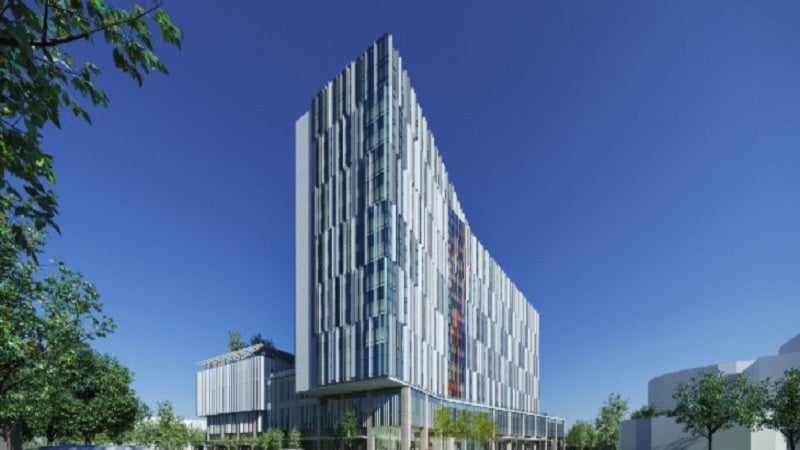 UC Davis Health has initiated demolition works to make way for UC Davis Medical Center's 14-storey California Tower in the US.
Crews have started knocking down several temporary buildings on the site, paving way for the ground-breaking in 2023.
The new $3.75bn tower, which is planned to open in 2030, will be added to the eastern side of the existing UC Davis Medical Center.
It will add around one million square feet of extra area upon completion, comprising operating rooms, imaging centre, expanded pharmacy, new burn care units, and nearly 400 single-patient rooms.
Once the project is over, UC Davis Medical Center will have 675-700 inpatient beds.
UC Davis Health CEO David Lubarsky said: "This project incorporates lessons from the pandemic and those lessons will help us to deliver superior care for Northern Californians for the next 50 years.
"The California Tower will triple our ICU capability, making half of our patient rooms ICU-ready. This investment will be a cornerstone in the critical care we provide our patients and the region moving forward."
The project is said to have been driven by state seismic safety mandates that sets a deadline on hospitals to overhaul their current structures or build new ones.
UC Davis Medical Center chief administrator Brad Simmons said: "This project will further harness the advantage of UC Davis Medical Center being one of Sacramento County's largest employers to increase community wealth-building and strengthen our surrounding neighbourhoods.
"This project will help improve health outcomes for area residents and ensure a robust health care safety net for historically marginalised populations, especially when it comes to providing specialty care hospital services." During the construction phase, the project is expected to create hundreds of job opportunities, and thousands of new health care roles for the surrounding community.