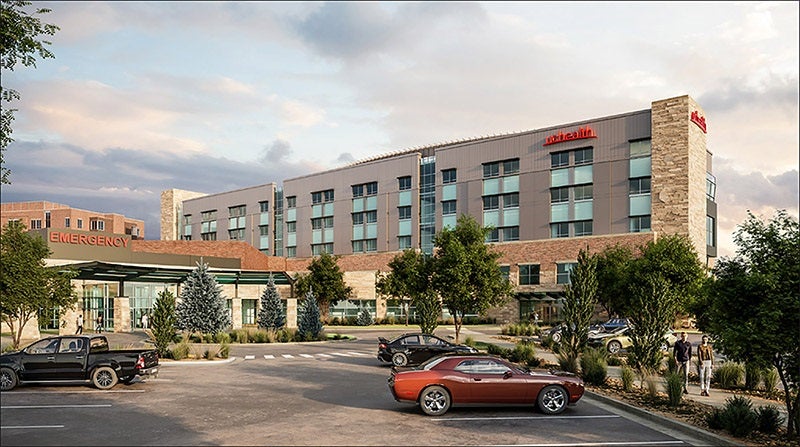 UCHealth Medical Center of the Rockies (MCR) in the US has announced expansion plans to address the increasing health care needs of northern Colorado.
As part of the $280m expansion project, a new tower will be constructed on the north side of the hospital, along with an inclusive cancer centre, an extended emergency department, and added imaging and cardiac spaces.
The project will upsurge the bed capacity of the hospital from 187 to 283 with room to grow up to 319 beds, upon completion.
UCHealth president and CEO Elizabeth Concordia said: "We are excited to expand our offerings in one of the fastest-growing areas of the state and expand patients' access to our nationally recognized specialists and clinical care teams.
"It is important for us that we continue to meet the needs of the community, both today and into the future."
The five-storey tower to be constructed will cater to trauma-surgical, medical-surgical and surgical-ICU inpatients, among others.
Patients will receive high-dose radiation therapy in the new cancer centre, which currently they receive at Denver.
Featuring a new gynaecological oncology clinic, it will also have a new radiation oncology programme, including a linear accelerator, and additional medical oncology clinic and infusion space.
The emergency department will increase from 27 to 49 rooms and include a new entrance.
To the south side of the current hospital building, two electrophysiology labs and two cardiac catheterisation labs will be added.
Imaging will be extended with more CT, ultrasound and MRI services and another interventional radiology suite on the east side of the current hospital building.
Furthermore, the project will see the expansion of parking for patients and staff.
Currently, in the design phase, the project is expected to break ground late next year.
The cancer centrer is scheduled to start in mid-2024, and the new tower is anticipated to open in 2026.