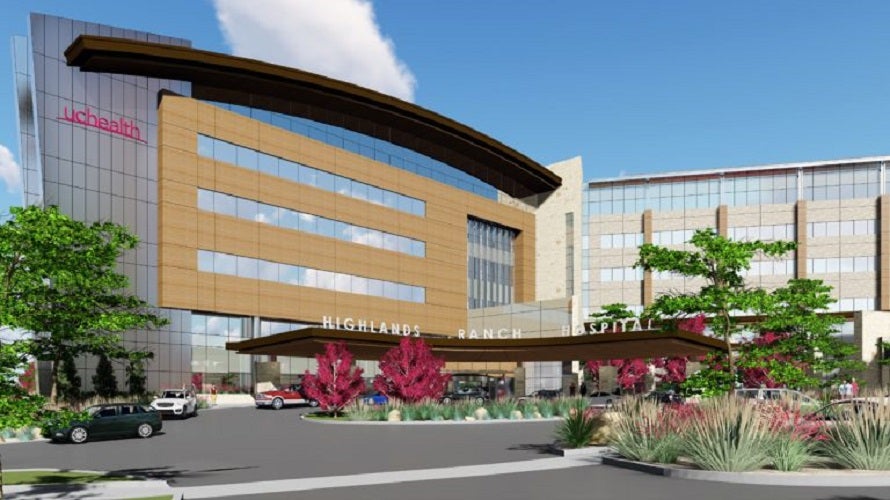 UCHealth Highlands Ranch Hospital has opened in the Douglas County,in Colorado, US.
With 74 inpatient bed capacity, the hospital features advanced patient-centred cancer care and cardiac services. It also provides women's health services including Birth Centre, C-section operating rooms and Level III NICU.
An 18-bed intensive care unit (ICU), a Level III trauma centre and an emergency department are also part of the hospital.
It also provides complete imaging capabilities including 3D mammography and positron emission tomography/computed tomography (PET/CT).
The new building adjoins UCHealth Highlands Ranch Medical Centre, which houses a two-storeyed cancer centre that provides advanced oncology services.
UCHealth president and CEO Elizabeth Concordia said: "We are excited to bring innovative care and an excellent experience to residents in one of the fastest growing areas of the state.
"It is important for us that our patients have access to advanced care close to home. With improved access to nationally recognized specialists, advanced treatments and clinical trials, we are making health care more convenient and effective, and helping people live their extraordinary lives."
The hospital benefits patients living in the Douglas County communities of Highlands Ranch, Roxborough, Sterling Ranch, Ken Caryl and Columbia.
UCHealth Highlands Ranch Hospital chief medical officer Dr. Tom Purcell said: "Specialists from the CU School of Medicine and University of Colorado Hospital offer clinical trials and innovative treatments sometimes years before they're more broadly available, giving patients the best possible outcomes.
"This new hospital will allow patients in this area to receive many of these advanced treatments without having to travel to the Anschutz Medical Campus.
The hospital has about 500 employees.